Call us now:
0333 7000 747
Open 9 until 9 daily
Start your perfect holiday
contact us today!
4 Nights - £450pp
Private Tailor Made Tour
Accommodation
Breakfast
Private car, driver & guide
Entrance fees
Based on 2019 - 20 prices
View Map
Bali & Indonesia Destinations
Holiday Confusion?
You need a Specialist
Solve my Problem
Ask us about Java
Speak to someone who's been
Classic Java Tours
Borobodur
Countryside
Mount Merapi
Borobudur
Mount Bromo
People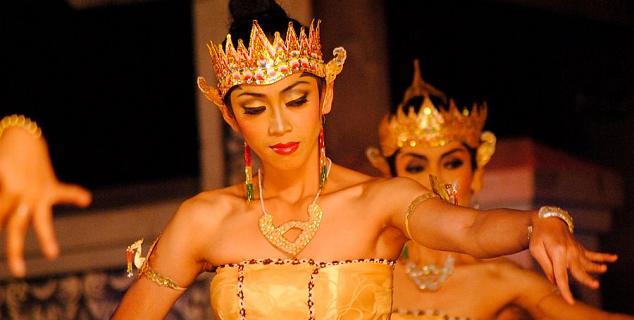 Culture
Classic Java Tours
These short Java tours offer a choice of Western, Central and Eastern Java and are easily combined with a beach holiday in Bali, Lombok or elsewhere in Indonesia.
The Western Java itinerary is the most off-the-beaten track tour, even though it begins in Indonesia's capital city, Jakarta.
From Jakarta head east to Yogyakarta via Bandung and explore a region of Java which sees few Western tourists.
Central Java is the most varied and interesting part of the island - with the spectacular monuments of Borobudur and Prambanan alongside the stark beauty of the Dieng Plateau.
Eastern Java is easily combined with Central Java to make an overland journey to Bali.
This is a region of spectacular volcanoes and scenery, with cultural gems such as Malang helping to break up the focus on natural attractions.
As with all our holidays, this Indonesia holiday can be tailored to suit your interests and budget. Touring in Bali can be added or an add-on to Lombok or Komodo Island.
Inclusions
Accommodation
Breakfast & some other meals
All airport transfers by private car
Private car, driver and guide
Entrance Fees
Accommodation
4 or 5 nights according to itinerary
Excursions
Central Java
A Central Java tour is normally based upon a stay in Yogyakarta in order to visit nearby Borobodur Temple, one of the most stunning sights in the whole of Asia.
Prambunan is less spectacular but still full of interest. A trip to the Dieng Plateau will reveal the central Javan landscape at its most dramatic.
Eastern Java
From Central Java, many people head east towards Bali, including visits to spectacular Mount Bromo and Ijen with its stunning crater lakes.
Malang is one of Java's most pleasant and interesting cities and well worth a stop.
Combined with a Central Java Tour this is a superb way to mix the cultural sights of Central Java with the landscapes of the East with a relaxing end to the trip in Bali.
Western Java
The West of Java including the capital of Indonesia, Jakarta is a little more off the beaten track than Central and Eastern Java.
Jakarta is a fine example of all the urban problems of an overpopulated Asian city but also has some sights of historic interest.
From Jakarta, head West to the Ujung Kulon National Park or take an overnight trip to visit the tiny volcanic island of Krakatoa.
Then head east visiting Bogor Botanical Gardens, Bandung and Tangkuban Perahu volcano en-route to Yogyakarta by rail.
At Yogyakarta link up with a Central Java Tour and then on towards Bali through Eastern Java.
Day 1: Jakarta
Arrival Jakarta and transfer to your hotel
Overnight Jakarta.
Day 2: Jakarta
Enjoy a morning City Tour of Jakarta. In the afternoon visit 'Indonesia in Miniature' which showcases Indonesian Culture.
Overnight Jakarta. Breakfast included.
Day 3: Bandung
Drive to Bandung. En-route visit a Tea Plantation and the famous Bogor Botanical Gardens.
Overnight Bandung. Breakfast included.
Day 4: Bandung
Visit the dramatic volcano of Tangkuban Perahu and Ciater Hot Springs.
In the afternon enjoy the Angklung Pak Udjo Cultural Show (which is much better than it sounds!).
Overnight Bandung. Breakfast included.
Day 5: Bandung - Yogyakarta
Transfer to the airport for your ownard flight or by train to Yogyakarta to carry on your tour of Java.
Many people continue their journey through Java with a Central Java Tour including Borobudur and the Dieng Plateau.
Day 1: Yogyakarta
Arrival Yogyakarta and transfer to your hotel
Overnight Yogyakarta.
Day 2: Dieng Plateau, Borobudur & Mendut Temple
Enjoy a Full Day Tour to Borobudur, Mendut Temple and the Dieng Plateau.
Overnight Yogyakarta.
Day 3: Yogyakarta
Enjoy a Morning Tour of Yogyakarta and visit the Kraton, Taman Sari and Beringharjo Market.
Transfer back to the hotel by becak. The rest of the day at leisure. In the evening enjoy a Ramayana Dance performance at Purawisata restaurant.
Overnight Yogyakarta.
Day 4: Prambanan - Solo
Drive to Solo and visit Prambanan Temple en-route.
Enjoy a Solo City Tour including Mangkunegaraan Palace, Triwindhu Market and Danah Hadi.
Overnight Solo.
Day 5: Solo - Surabaya
Travel by train to Surabaya for your onward flight or to carry on with an Eastern Java Tour.
Day 1: Surabaya - Malang
Arrive Surabaya. Transfer to Malang with short tour of Malang en-route.
Overnight Malang.
Day 2: Mount Bromo
Visit a Tea Plantation then drive to Bromo.
Overnight Mount Bromo.
Day 3: Mount Bromo
Mount Bromo Tour including Jeep and horse riding, back to hotel for breakfast and shower. Village walk in the afternoon.
Overnight Mount Bromo.
Day 4: Ijen
Drive to Ijen with touring en-route.
Overnight Ijen Resort.
Day 5: Ijen
Ijen Tour including Jeep trip. Transfer back to the hotel. Village walk in the afternoon.
Overnight Ijen Resort
Day 6: Ijen to Bali
Transfer to Bali via vehicle and ferry. Drop off at hotel in Bali.
Standard Hotel Suggestions Yogyakarta:
d'Omah Hotel Yogyakarta
Joglo Plawang
Rumah Mertua
Dusun Village Inn Jogya
Standard Hotel Suggestions Malang:
Padi City Resort
Standard Hotel Suggestions Bromo:
Java Banana (Superior)
Standard Hotel Suggestions Surabaya:
Artotel
Prime Royal Hotel
Standard Hotel Suggestions Jakarta:
Neo Hotel Cideng
Standard Hotel Suggestions Bandung:
Rumah Turi
Standard Hotel Suggestions Solo:
Rumah Turi
Standard Hotel Suggestions Ijen:
Ijen Resort
Java Tour - Standard:
Price from £450 pp - Western Java
Price from £550 pp - Central Java
Price from £625 pp - Eastern Java
This is a guide price only, based on travel in low season.
Prices will vary according to choice of hotel and seasonal surcharges. Please ask us for any current special offers.
Contact Us:
All of our Classic Java Tours are completely tailor-made and can be adjusted to suit your interests or budget.
Call us to speak to an Indonesia expert about your Indonesia holiday or honeymoon to Indonesia.
Call us now on 0333 7000 747
We're open from 9 until 9 daily and our 0333 number is a local rate number included in most call packages.
Java Health Retreat
View
Java & Sulawesi
View
Get High in Indonesia
View