Call us now:
0333 7000 747
Open 9 until 9 daily
Start your perfect holiday
contact us today!
14 Nights - £3,695pp
Flight Inclusive Price from UK
International Flights from the UK
Domestic flights
All taxes
13 nights accommodation
Breakfast
Private car, driver & guide
Entrance fees
ATOL Protection
Travel Trust protection
Based on 2023 - 24 prices
View Map
Bali & Indonesia Destinations
Holiday Confusion?
You need a Specialist
Solve my Problem
Ask us about Touring Indonesia
Speak to an Expert Today!
Java, Sulawesi, Lombok
Borobudur, Java
Colourful Bali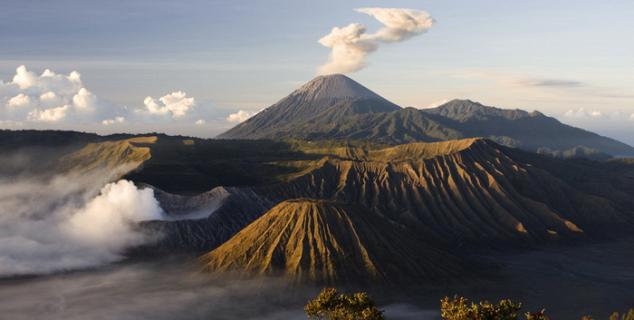 Mount Bromo, Java
Torajaland, Sulawesi
Komodo Dragons, Komodo Island
Classic Indonesia Journey (Java, Sulawesi & Lombok)
This three island Indonesia tour combines a mix of culture, spectacular scenery and some time for relaxation at the end.
Beginning in Java, spend 3 nights in the cultural centre of Yogyakarta with visits to the world heritage sights of Borobudur and Prambanan plus excursions to some lesser known temples.
From Yogyakarta, board the train to the east of Java and the charming little town of Malang.
From Malang, visit spectacular Mount Bromo for sunrise, an unforgettable experience in some of the world's most impressive volcanic landscapes.
From Java fly to Sulawesi and visit the beautiful region of Torajaland with its unique burial customs and architecture.
Explore Makassar before flying to Lombok for a few days of relaxation at the end of the trip.
Inclusions
International Flights from the UK
All taxes
Daily Breakfast
All Airport Transfers by private car
Borobudur & Prambanan
By train across Central Java
Malang city tour
Mount Bromo for sunrise
2 full days touring Torajaland
Makassar City Tour
ATOL protection
Travel Trust protection
Accommodation
7 nights Java
4 nights Sulawesi
3 nights Lombok
Day 1: Fly UK to Yogyakarta
Fly from Heathrow to Yogyakarta with Singapore Airlines (or with your preferred airline).
Day 2: Yogyakarta
Transfer to your hotel with the rest of the day at leisure.
Day 3: Yogyakarta - Prambanan
You will be collected from your hotel by your guide for this Full Day excursion.
Start with a visit to The Sultans Palace, constructed between 1756 and 1790, a fine example of traditional Javanese sultanate architecture.
Continue with a 30-minute ride by becak (the local trishaw) and explore the neighboring Kauman village built in the vicinity of the Kraton.
End your becak ride at the Taman Sari Water Palace. This addition to the royal complex was built over 200 years ago by the first Sultan with bathing pools for his harem.
After visiting a home batik factory you will go to a small artisan Wayang Kulit factory (the famous Javanese leather puppet) where you will also see a short demonstration of a Wayang Kulit performance before a break for lunch.
In the afternoon you'll head to explore Prambanan temple, make a ride on an ox cart, meet a Jamu maker, play traditional instruments, and enjoy a sunset dinner overlooking ancient temples.
Day 4: Yogyakarta – Borobodur
You will be collected from your hotel by your guide for this Full Day excursion.
Borobudur is a 9th Century Buddhist Temple about an hour by car from Yogyakarta and is one of the greatest Buddhist monuments in the world.
Borobudur is regarded as the largest and most complete ensemble of Buddhist reliefs in the world. Along with Bagan in Burma, and Angkor in Cambodia it's one of the great monuments of South East Asia.
The exquisite Mendut Temple is even older than Borobudur. Here, you can see three magnificent and well preserved carved stone statues set inside the pyramid-shaped temple.
Finish your temple journey with a visit to Pawon, a small Buddhist Temple between Borobudur and Mendut and thought to be slightly older than Borobudur.
Day 5: Dieng Plateau
Spend the day exploring the Dieng Plateau to discover a stark volcanic landscape one of the most striking in Indonesia.
Day 6: Malang
Wake up early in the morning today. After getting ready, take a breakfast box provided by the hotel and at 6 a.m transfer to Yogyakarta Railway Station for a scenic train ride to Jombang, in East Java.
Travelling by train in Java is a wonderful opportunity to meet local people and is also the best way to enjoy the volcanic landscapes of Central and East Java.
On arrival at Jombang Railway station you will be met by your driver.
Drive to Trowulan, the site of the former capital of the Majapahit Kingdom which ruled the island of Java for centuries.
Visit the archaeological museum and the temples of Candi Bajang Ratu and Candi Tikus.
After the visit, continue the drive to Malang and check in at the hotel late in the afternoon.
Day 7: Malang - Mount Bromo
You will be collected by the guide and driver after breakfast for the start of the day's program.
Take an orientation tour of Malang by becak, a local cyclo. The streets of Malang are filled with grand colonial-era buildings.
Cruise past historic sites, bird and flower markets and the Chinese temple Eng An Kiong before finishing at the city Cathedral.
Return to your hotel to freshen up and check out. Later on continue the drive in the direction of Mt Bromo.
On the way, stop for a visit of the charming Singosari Hindu Temple dating back from the 13th century.
Following this visit, continue through the very scenic road up to the Bromo-Tengger National Park.
On arrival at a hotel near the park, check-in and rest up for an early excursion tomorrow.
Day 8: Mount Bromo - Surabaya
Enjoy an early morning excursion to the viewpoint on Mount Penanjakan by 4 by 4 Jeep to view the sunrise over Mount Bromo (weather permitting).
Drive further down to the caldera and continue on horseback across the sea of sand to reach the base of Mount Bromo.
Exploration takes place at your own pace.
Return to your hotel for breakfast and refreshment before continuing to Surabaya by road.
Day 9: Torajaland
You will be collected from your hotel and transferred to the airport for your flight to Makassar.
Fly to Makassar with Lion Air.
On arrival you will be met and transferred to Torajaland, a long but scenic drive across the Bugis areas with their distinctive stilt houses.
The scenery is magnificent in this part of Sulawesi.
Stop for lunch in Pare Pare en-route.
Day 10: Torajaland
After breakfast, explore the Torajaland region. Visit the cliff burial sites (Lemu) and the ancient royal stone graves of the seventh king (Suaya).
After lunch at a local restaurant, visit Londa, with its ancient natural graves and effigies on the balconies and Kete Kesu, a traditional Toraja village.
Day 11: Torajaland
After breakfast, visit Batutumonga, a mountainous area with fantastic scenery and vibrant green paddy fields.
Visit Palawa, the oldest village of Toraja, with its old Tongkonan houses and rice barns.
On the way back for lunch visit Bori, a stone showing the existence of the clan's funeral site.
Depending on the day of your visit, experience the weekly cattle market or witness traditional local ceremonies.
Day 12: Makassar
Drive back to Makassar with a stop for lunch at Pare Pare.
Day 13: Makassar - Lombok
Drive back to Makassar with a stop for lunch at Pare Pare.
Day 13 - 15: Lombok
You will be collected from your hotel and transferred to the airport by private car.
Fly to Lombok with Lion Air.
On arrival in Lombok you will be met and transferred to your hotel by private car.
Day 16: Fly Lombok to UK
You will be collected from your hotel and transferred to the ferry terminal at Teluk Kode.
Transfer to Bali by high speed ferry.
On arrival in Bali you will be met and transferred to the airport by private car.
Fly to Singapore with Singapore Airlines.
Day 17: Arrive UK
Fly from Singapore to the UK.
Arrive back in the UK.
Organising your Indonesia holiday
When you speak to one of our Indonesia experts you'll be dealing with someone with at least 15 years experience in organising holidays to Indonesia and South East Asia.
We know the island, the resorts and how to put together the perfect itinerary to suit you.
Indonesia has so many different regions it can be overwhelming trying to decide on the right itinerary. That's something we have many years experience in helping our customers with.
We offer flexibility which many other operators don't. Although we focus on boutique and luxury hotels, we aren't limited to particular hotels so if you have a preferred hotel, just let us know.
We offer a wide range of excursions in Indonesia and beyond, so if you would like to discover the island, whether in depth or just as a half day excursion to Ubud, just let us know.
Of course we can also combine Indonesia with other destinations such as a stopover in Singapore or Hong Kong.
Booking with Jasmine Holidays
When you book your Indonesia holiday with Jasmine Holidays you can be assured that you're in safe hands.
We have been organising ATOL and Travel Trust protected holidays since 2008. There's no greater financial protection than that.
When you book with us, you'll need to pay a deposit, with the balance due around 8-10 weeks prior to departure.
Usually we don't need to issue airline tickets until 30 days prior to departure, which takes out some of the risk from booking with an airline directly and paying in full for flights at the time of booking.
The easiest way to start organising your Indonesia holiday is to call one of our Indonesia experts today.
Call us now on 0333 7000 747
Open 09:00 - 17:30 Mon - Fri. 09:00 - 12:00 Sat.
View Holidays in Detail
To view a sample holiday, click on one of the links below. This will open the itinerary up in a new window.
All of our Indonesia Holidays are completely tailor made and we can put together any kind of itinerary to suit your interests and budget.
We have many other options so if you have a particular hotel in mind just let us know and we'll put together a price and itinerary for you.
Contact Us:
Call us now to speak to an Indonesia holiday expert about your Indonesia holiday or honeymoon to Indonesia.
Call us now on 0333 7000 747
Open 09:00 - 17:30 Mon - Fri. 09:00 - 12:00 Sat.
Superior Hotels
Java, Sulawesi & Lombok
Two week, Classic Indonesia, Private Tour.
7 nights Java, 4 nights Sulawesi, 3 nights Lombok. Flights & transfers included.
7 nights from £3,395 pp
View