Call us now:
0333 7000 747
Open 9 until 9 daily
Start your perfect holiday
contact us today!
2 Nights - £125pp
Package Price from Chiang Mai
Holiday Confusion?
You need a Specialist
Solve my Problem
Ask us about Pai
Speak to a Thailand Expert Today!
The Reverie Siam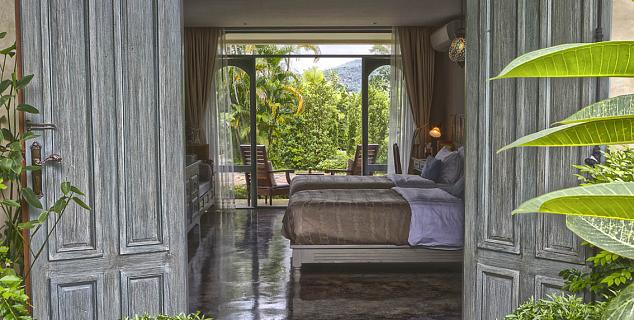 Garden Room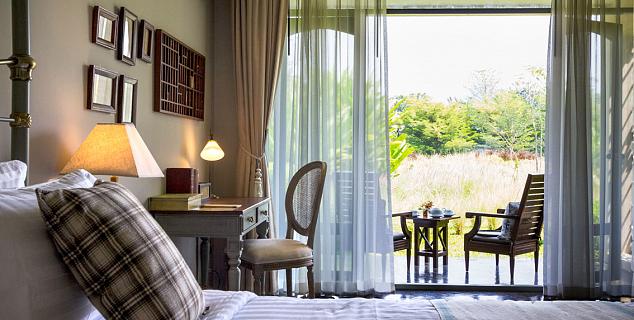 Garden Room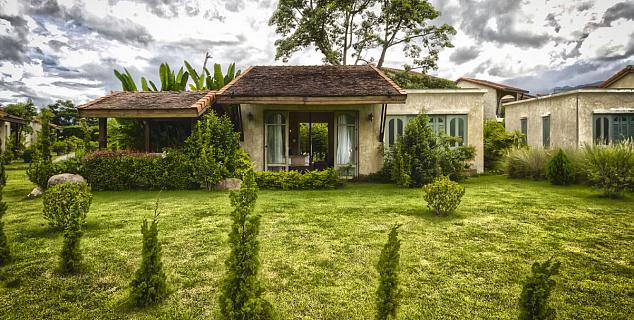 Villa
The Reverie Pai is a boutique hotel offering just 20 rooms on the outskirts of Pai in a beautiful location by the Pai River.
Rooms are full of character, whether it's expressed through the aged plaster work exteriors or via the attention to the smallest of details decorating the interiors.
Antiques and Oriental curiosities infuse the rooms with the magic of a bygone era without any sacrifice to the luxury or comfort of the space.
Stroll along the river bank and pay respect to the ancient spirit of the land, pause for a while to connect with the timeless mountains or just recline on a sun lounger beneath an umbrella and lose yourself as the Pai River flows endlessly by.
Set in their own private gardens with outdoor pavilions, Villas offer the most secluded and luxurious accommodation at the Reverie.
What's so Special?
A lot of attention to detail has gone in to the Reverie.
Natural handmade soaps and lotions fragranced with essential oils of mandarin, rose water or kefir lime invigorate the bathrooms.
References to early 19th Century writing, music, textiles and fashion decorate the rooms' alcoves and sideboards.
Bear in Mind
A free shuttle is provided on request to take guests to all central locations in Pai.
Deluxe Garden View Rooms
Located away from the pool and restaurant for a quieter more private experience these ground floor rooms feature views of the property gardens and the Pai Mountains.
Deluxe Pool Access Rooms
These Ground floor rooms are located along one side of the hotel's stone swimming pool, allowing guests pool access from their balconies.
Mountain View Rooms
Located on the first floor, these rooms offer panoramic views across the Pai River to the surrounding jungle mountains.
Villa
Set in their own private gardens with outdoor pavilions, the Villas offer the most secluded and luxurious accommodation within the property.
Weathered shutters close the windows, French armoires provide the hanging space, gramophones, books and musical instruments the amusement and spa baths the relaxation.
2019 - 20 Price Guide:
Includes:
Return transfers from Chiang Mai
2 nights accommodation with breakfast
This is a guide price only, based on travel in low season.
Prices will vary according to availability of airfares on the dates of travel and seasonal hotel and airfare surcharges.
Please ask us for any current special offers.
Jasmine Bonus:
Contact Us:
All of our Thailand Holidays are completely tailor made and we can put together any kind of itinerary to suit your interests and budget.
Call us now to speak to a Thailand holiday expert about your Thailand holiday or honeymoon to Thailand.
Call us now on 0333 7000 747
We're open from 9 until 9 daily and our 0333 number is a local rate number included in most call packages.