Call us now:
0333 7000 747
Open 9 until 9 daily
Start your perfect holiday
contact us today!
10 Nights - £1,450pp
Flight Inclusive Price from UK
Holiday Confusion?
You need a Specialist
Solve my Problem
Casa Del Mar as good as they say?
Speak to someone who's been
Casa Del Mar
Casa Del Mar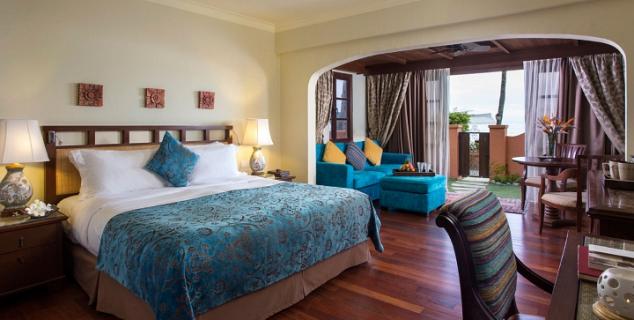 Beachfront Studio Suite
Swimming Pool
Romantic Private Dining
Great Dining
Pool View
Sunset
Sea View Junior Suite
Beach
Casa Del Mar
Located on Pentai Cenang Beach, Langkawi's Casa Del Mar has built up a wide circle of admirers for its splendid service, Mediterranean styling and boutique hotel charm.
The emphasis is on the informal and the relaxing and with just 33 rooms, the ambience at the Casa Del Mar is intimate and cosy, rather like a private club; indeed the hotel was initially built as a private residence for the owner and friends.
Casa Del Mar's lobby is a cosy place to spend an afternoon on one of the sofas with a good book and a cool drink.
Consistently ranked at the top of Trip Advisor for hotels and resorts in Langkawi, Casa Del Mar is a great option for a romantic holiday or honeymoon to Langkawi.
Rooms offer spacious, uncluttered bright and fresh accommodation, just steps from the beach.
What's so Special?
Begin the day on your private terrace with freshly ground coffee and return to your room in the evening to find freshly made tea and chocolate and relaxing music on the DVD player.
The small touches and exemplary service at Casa Del Mar make this romantic resort quite a cut above the average.
There is a Malaysia Airlines flight leaving Langkawi in the late evening and Casa Del Mar has a freshen up room with shower available just off the lounge for those who have checked out and departing on the later flight.
Sea View Room
Located on the upper floor, grab a slice of tranquility from your own balcony overlooking part of the ocean.
With an ample 32sqm floor space, the Seaview Rooms hosts a wide range of amenities.
These rooms cannot take an additional person and are strictly for 1 or 2 adult occupancy only.
Casa Sea View Studio Suite
Casa Sea View Studio Suites (33 sq. m.) are set 20 metres or so back from the beach and include views of the sea as well as the pool.
Rooms come furnished with King, Twin or Hollywood twin beds. Rooms have a clean and uncluttered design, with Mediterranean touches such as light marble floors and dark wood cabinets.
All twin rooms can be interconnected with king rooms, which makes a good combination for families or friends traveling together.
The sliding picture windows are a real highlight and open onto a private terrace furnished with two chairs and a drinks table. Bathrooms are a pleasing terracotta colour and feature oversized bathtubs.
Small touches such as a turndown service with chocolate and chamomile tea, a weather report and list of the following days activities add to heightened sense of attention to detail.
Beachfront Studio Suite
Casa Beachfront Studio Suites (42 sq. m) are closer to the sea than the Sea View Studio Suites and offer wide-angle views of the sea from the private terrace.
Facilities and room layout are otherwise the same as the Sea View Studio Suites with the addition of an armchair, ottoman, dining table and chairs.
Casa Sea View Junior Suite
Covering 60 sq. m, the Casa Sea View Junior Suites offers two sea-facing balconies, one furnished with chairs and a drinks table.
The living area is furnished with a rattan sofa and chaise-lounge. The centrepiece of the parquet floored bedroom area is a four-poster canopy king size bed.
37 and 42-inch LCD TV's furnish both the bedroom and the living area and a large bathroom features a double vanity.
Junior-suites interconnect with Deluxe-suites for families or groups of friends traveling together.
Casa Sea View Deluxe Suite
first floor rooms are a very generous 70 sq. m in size. The room entrance leads straight into a living room furnished with sofa chairs and a 42-inch LCD TV.
Sliding floor to ceiling picture windows open onto a large balcony facing the sea and furnished with seating, drinks table and hammock. Access to the bedroom is through a door from the living room.
The bedroom is parquet floored and includes the luxury of a dressing area with dressing table and sofa. The four-poster bed at the far end of the room faces the second balcony, overlooking the beach area.
The bedroom also features a 37-inch LCD TV. An extravagantly large bathroom includes a double vanity. Deluxe-suites interconnect with Junior-suites for families or groups of friends traveling together.
La Sal Restaurant
Casa Del Mar's beachside restaurant offers a beautiful and romantic dining location, permeated with mellow jazz or soothing live piano and lit by tall candles and the soft glow of the Langkawi sunset.
La Sal is open for breakfast, lunch and dinner and offers Western and Asian menus.
La Luna
La Luna is perfect for a special occasion. Just two tables are set up on the beach in a tranquil location with 100 candles and flares casting a soft glow on to the beach.
A seven-course tasting menu is served. This special and exclusive dining experience is the perfect way to celebrate a romantic honeymoon celebration, anniversary or birthday.
Don't forget to ask us to book this ahead for you as the resort does require advance notice and we can take care of this for you.
Sun-kissed Patio Breakfasts
Local classic dishes sit alongside the western traditional eggs on toast on the breakfast menu at Casa del Mar.
Freshly squeezed orange juice, home baked pastries and just-brewed coffee served with a view of fishing boats gliding home (Langkawi's only rush hour) past Rebak Island laden with the morning catch, quite likely to be tonight's dinner.
Lazy Deck Chair Lunches
Lunch in Langkawi lingers somewhere between the last coffee at breakfast and when the dinner menu is presented.
Light crisp salads, overstuffed sandwiches, and a crisp chilled sauvignon-blanc are offered to fortify energies for the afternoon activity of lying back and thinking of when you should take the next cooling dip in the pool.
Pool Bar Sunsets
Sunsets always look better when reinforced with a salt encrusted Margarita or a tangy punch of fresh tropical fruit.
When the day's business of shell collecting, island hopping or shop browsing is done, this is the place to savour the memory and welcome the evening.
Castaway Picnics
A romantic dream come true, Casa Del Mar's Castaway picnics are popular with guests. Arrive at your beach on a remote island to a picturesque tent with flowing nets and comfortable cushions.
Right beside you is a gourmet picnic and minibar of your choice. Swim, sunbathe, sleep and enjoy a day together on your own private island getaway.
Facilities
Casa Del Mar has a lovely beachfront pool and a popular spa.
Watersports and a Fitness Centre are also nice features.
Facilities:
Swimming Pool
Spa
Fitness Centre
Watersports
View Itinerary in Detail
To view a sample holiday, click on one of the links below. This will open the itinerary up in a new window.
All of our Malaysia Holidays are completely tailor made and we can combine different hotels and airlines to create your ideal Malaysia holiday.
We have many other options so if you have a particular hotel in mind just let us know and we'll put together a price and itinerary for you.
Contact Us:
Call us now to speak to a Malaysia holiday expert about your Malaysia holiday or honeymoon to Malaysia.
Speak to a Malaysia expert on 0333 7000 747
Open 09:00 - 17:30 Mon - Fri. 09:00 - 12:00 Sat.
Sea View Room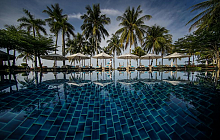 Special Rates Apply
10 nights at Casa Del Mar Langkawi in a Sea View Room.
Includes all flights, transfers, breakfast.
10 nights from £1,495 pp
View
Casa Del Mar & Penang
Twin Centre
3 nights at E&O Penang, 7 nights at Casa Del Mar Langkawi.
Includes all flights, transfers, breakfast.
10 nights from £1,595 pp
Langkawi & Singapore
Twin Centre
3 nts at Villa Samadhi Singapore, 7 nts at Casa Del Mar.
Includes all flights, transfers, breakfast.
10 nights from £1,650 pp