Call us now:
0333 7000 747
Open 9 until 9 daily
Start your perfect holiday
contact us today!
13 Nights - £2,695pp
Flight Inclusive Price from UK
International Flights from UK
13 nights Accommodation
Daily Breakfast & some other meals
Transfers as specified
Entrance fees
ATOL Protection
Travel Trust Protection
Based on 2023 - 24 prices
View Map
Holiday Confusion?
You need a Specialist
Solve my Problem
Speak to a Costa Rica Expert
Request a Quote Now!
Classic Costa Rica
Costa Rica, Pura Vida
Three-toed sloth
Poás Volcano
Monteverde
Keel-Billed Toucan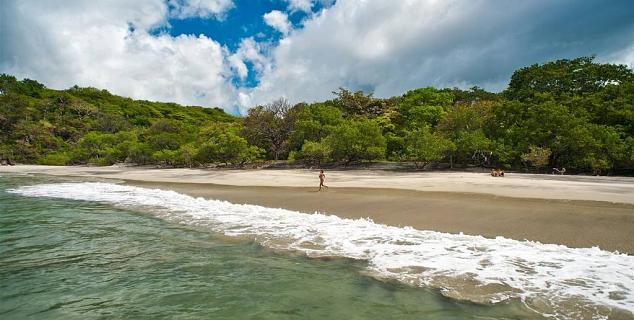 Tamarindo Beach
Classic Costa Rica
This tailor-made tour of Costa Rica offers the opportunity to discover Costa Rica's most iconic attractions.
Begin in Costa Rica's Central Valley with a visit to Poas Volcano National Park and learn about one of the most important crops in the country at Doka Coffee Plantation.
Continue to La Paz Waterfall Gardens to explore Costa Rica's flora and fauna before heading to the lush canals of Tortuguero National Park.
From Tortuguero, head to the impressive Arenal Volcano region and walk above the rainforest along the Hanging Bridges and enjoy the most extraordinary views of Arenal.
The next destination is Monteverde, to visit the renowned Cloud Forest Reserve, before heading for a relaxing beach stay in Tamarindo or one of the other Northern Pacific coast beaches in Costa Rica - the choice is yours.
Tamarindo is a lively beach town combining high-end shopping, dining and some nightlife with spectacular natural scenery.
As with all of our Costa Rica holidays, this itinerary is completely tailor made and can be ammended to suit your interests, time and budget.
If you would like to discuss a Costa Rica holiday, speak to one of our Costa Rica experts who know the destination intimately.
Inclusions
International flights from the UK
All Airline Taxes
Check in Baggage Allowance
Accommodation with breakfast
Airport transfers by private car
Shuttle Transfers between destinations
Excursions & Activities on a shared basis
Entrance Fees
ATOL Protection
Travel Trust Protection
Accommodation
3 nights San José
2 nights Tortuguero
2 nights Arenal Area
2 nights Monteverde
3 nights Tamarindo
Excursions
Guided visit to Doka Coffee Plantation
Guided visit to Poas Volcano
Tours in Tortuguero National Park
Sloth Tour
Cano Negro Wildlife Refuge
Guided visit to Monteverde Hanging Bridges
Is this a Private Tour or a Group Tour?
All of our tours are tailor made itineraries, customised for you - we can amend things to entirely suit you.
In Costa Rica transfers between destinations are mostly done by shared shuttle and most of the excursions are on a shared basis in a small group.
We can include private transfers and tours if you prefer - just let us know. Generally this will add quite significantly to the cost.
What are the departure dates?
Let us know your preferred dates of travel and we will find the best and most suitable flights to fit your itinerary.
As this is a private tour, there are no set departure dates.
Which Airlines do you use?
We work with all the major airlines flying to this part of the world.
Typically for Costa Rica, British Airways, KLM, American Airlines, United or Delta are among the airlines we use.
However, just let us know your preferred airline if you have one. We can organise flights from any regional destination in the UK.
British Airways fly directly to San Jose from the UK.
Which Hotels do you use?
We're careful with our choice of hotels, but we're guided by our customers also. If you have some preferred hotels, just let us know.
We specialise in boutique hotels and so we will often suggest some of our favourite smaller hotels where we think these will be suitable.
Our local partner in Costa Rica keeps us very updated with any hotel developments.
Do you cater for Solo Travellers?
Yes, we have many solo travellers, and Costa Rica is a very safe, friendly and welcoming destinations for those travelling alone.
Why should we book with Jasmine Holidays?
We've been organising tailor made holidays to Costa Rica for over 12 years now. It wasn't where we began, but we soon recognised our customer's interest in the destination.
Our main Costa Rica expert has spent several years in Central America, leading customised groups in Costa Rica and beyond and knows the destination intimately.
So when you speak to us about a Costa Rica holiday you'll be speaking to a genuine expert who knows how things work and how to put together the perfect itinerary to suit your interests and needs.
Our partners on the ground in Costa Rica have over 20 years experience in operating there and are one of the most experienced and respected local companies.
They understand the region extremely well and have a strong infrastructure of staff, guides and vehicles. It's a destination we receive consistently great feedback from our customers.
All of our holidays departing from the UK are fully financially protected via our ATOL license and our membership of the Travel Trust Association which together provides the most comprehensive financial protection available.
View Itinerary in Detail
To view a sample holiday, click on one of the links below. This will open the itinerary up in a new window.
All of our Costa Rica Holidays are completely tailor made and we can put together any kind of itinerary to suit your interests and budget.
We have many other options so if you have a particular hotel in mind just let us know and we'll put together a price and itinerary for you.
Contact Us:
Call us now to speak to a Costa Rica holiday expert about your Costa Rica holiday or honeymoon.
Call us now on 0333 7000 747
Open 09:00 - 17:30 Mon - Fri. 09:00 - 12:00 Sat.
Standard Hotels
Classic Costa Rica
See the Best of Costa Rica in two weeks. Flights included.
Includes Central Valley, Tortuguero, Arenal, Monteverde & Tamarindo.
13 nights from £2,495 pp
View
Superior Hotels
Classic Costa Rica
See the Best of Costa Rica in two weeks. Flights included.
Includes Central Valley, Tortuguero, Arenal, Monteverde & Tamarindo.
13 nights from £2,695 pp
View
Deluxe Hotels
Classic Costa Rica
See the Best of Costa Rica in two weeks. Flights included.
Includes Central Valley, Tortuguero, Arenal, Monteverde & Tamarindo.
13 nights from £2,995 pp
View