Call us now:
0333 7000 747
Open 9 until 9 daily
Start your perfect holiday
contact us today!
7 Nights - £1,575pp
Flight Inclusive Price from UK
International Flights
All taxes
7 nights accommodation
Breakfast & 2 dinners
5 Days Car Rental
Return Airport Transfers
View Map
Holiday Confusion?
You need a Specialist
Solve my Problem
Ask us about Self Driving Oman
Speak to an Oman Expert Today
Experience Oman - Self Drive
Oman Tours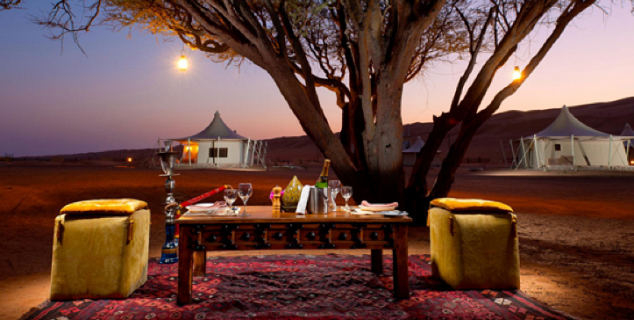 Desert Nights Camp
Wahiba Sands
Sur Coastline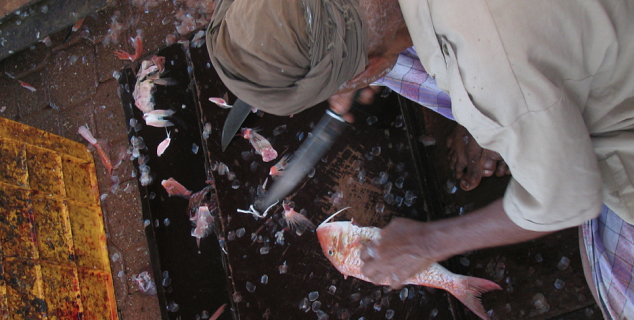 Fish Market, Muscat
Nizwa
This Self-Drive Oman Holiday is a great way to experience the best of Oman independently.
Oman lends itself perfectly to Self-Drive as the roads are excellent and carry very little traffic. The drives through the mountains, past sand dunes and along the coastal road are varied and full of interest.
This Self-Drive Oman holiday includes time to explore Muscat with it's mosques, souk, fish market and attractive corniche.
From Muscat head into the mountains to discover historic fort towns such as Nizwa as well as the beautiful mountains scenery of northern Oman.
From the mountains to the desert - drive south and be transferred into the great Wahiba Sands to experience an overnight stay in the desert, complete with camel riding and star gazing.
Sur offers the chance to see traditional Dhow building yards and the turtle beach at nearby Ras Al Jinz.
From Sur, head back to Muscat along the beautiful coastal road where you may hardly see another vehicle all day.
Our Oman Self Drive holidays and tours are all completely tailor made and can be adjusted to suit your exact interests and budget. Just let us know the kind of trip you would like.
At a Glance
International Flights
Return airport transfers
3 nights Muscat
2 nights Nizwa
1 night Desert Camp
1 night Sur
6 Days Car Rental
Historic Nizwa
Hajar Mountains
Wahiba Sands - desert
Dhow Building Yards
Turtle Beach
Mountain and Coastal Roads
Day 1: Fly UK to Muscat
Overnight flight UK to Muscat.
Day 2: Muscat
On arrival in Muscat you will be met and transferred to your chosen hotel with the rest of the day at leisure.
Overnight Muscat. Breakfast included.
Day 3: Muscat
Enjoy the day at leisure to explore Muscat independently or alternatively add on a city tour.
Your rental car will be delivered today if you wish to use it to tour the city or make an excursion beyond Muscat.
Overnight Muscat. Breakfast included.
Day 4: Nizwa & Hajar Mountains
Drive to the Hajar Mountains and Nizwa.
Places to visit include Bahla village and Fort, Jabrin Castle, Tanuf village and the Fort and Souq at Nizwa.
Overnight Nizwa. Breakfast included.
Day 5: Nizwa
Spend the day exploring the area around Nizwa.
Places to visit include Al Hamra & Misfat villages, Jebel Shams and the 'Grand Canyon' and the Jebel Akhdar region.
Overnight Nizwa. Breakfast included.
Day 5: Wahiba Sands
Drive south to the designated meeting point where you will be collected, leaving your rental car overnight. Transfer to your camp in the Wahiba Sands Desert for overnight.
On the way to the meeting point you might take the chance to see Ibra village and souq, Sinaw village and Wadi Bani Khaled.
Overnight Wahiba Sands. Breakfast & Dinner included.
Day 6: Wahiba Sands - Sur
Transfer back to the car and carry on the drive south to the coastal town of Sur where you can take a look at the old shipyards.
Your destination for the night is Ras Al Jinz with it's Turtle Sanctuary. There are two excursions to see the turtle nesting sites, one in the evening and one in the erly morning. These can be arranged directly with your hotel.
Overnight Ras Al Jinz Breakfast & Dinner included.
Day 7: Sur - Muscat
Drive back to Muscat along the stunning coastal road, passing by Wadis and small villages.
Suggested places to see include Wadi Tiwi, Wadi Shab, Fins Beach and the Bimah Sinkhole.
You will drop your rental car back at the hotel for collection.
Overnight Muscat. Breakfast included.
Day 8: Muscat - UK
Today you will be transferred to the airport for your flight back to the UK.
A Self Drive Holiday in Oman is a popular option for several reasons.
Roads are generally excellent throughout Oman and Self Drive holiday-makers normally don't require a 4 by 4. Most attractions in Oman are accessible with a normal saloon car.
A popular route for a Self Drive holiday in Oman is from Muscat along the scenic Route 15 West into the Hajar Mountains through the Sumail Gap.
This two-lane highway is the main route through the mountains from the coast into the interior of Oman and is normally very quiet. The drive from Muscat to Nizwa is around 1.5 hours.
This makes it possible to easily make a day trip to Nizwa from Muscat and see some of the attractions en-route, although a one or two night stay is much more preferable to really experience the region properly.
To get off into the Jebels (mountains) either side of the highway is a different matter as most require a 4 x 4. Signposting is excellent for all the major sights along the route.
One option for those looking to explore the mountains by car is to rent a normal car for the journey to and from Nizwa but switch to a 4 x 4 for one day from Nizwa in order to explore the mountains.
Alternatively many of our clients choose to take an organized excursion into the mountains or the Wahiba Sands, in a 4 x 4 accompanied by a driver guide. This ensures seeing the best of these areas and is recommended especially for those with no 4 x 4 driving experience.
Driving in Oman is on the right hand side of the road, in left-hand drive vehicles, and once out of Muscat, highways are usually very quiet.
Signs are always in English in addition to Arabic. Petrol is cheap in comparison to the UK and petrol stations are plentiful, often open 24-hours and always with an attendant to fill up your car.
It is possible to drive between Oman and the UAE but vehicles cannot be collected in one country and dropped off in the other. For those going cross-country, pre-authorization is required to cross the border, as insurance needs to be valid for both countries.
South from Muscat to Sur a relatively new highway makes travel between the two destinations a breeze and one of the most scenic drives in Oman is the coastal route between Sur and Muscat.
Driving within Muscat can be very confusing due to a complex highway and roundabout system.
Hazards of driving in Oman include goats and camels crossing the road and bear in mind that it is an offense to be in charge of an unclean car whilst driving in Oman!
Standard Hotel Suggestions Muscat:
Standard Hotel Suggestions Nizwa:
Sahab Hotel
Falaj Daris Hotel
Standard Hotel Suggestions Wahiba Sands:
Standard Hotel Suggestions Ras al Jinz:
Ras Al Jinz Turtle Reserve Hotel
7 night Experience Oman Self Drive - Standard:
This is a guide price only, based on travel in low season.
Prices will vary according to choice of hotel and seasonal airfare and hotel surcharges. Please ask us for any current special offers.
Contact Us:
All of our Oman Self Drive Holidays are completely tailor made and we can put together any kind of Self Drive Oman itinerary to suit your interests and budget.
Call us now to speak to an Oman holiday expert about your Oman Self Drive holiday.
Call us now on 0333 7000 747
We're open from 9 until 9 daily and our 0333 number is a local rate number included in most call packages.
Luxury Desert Camp
View
Oman & Sri Lanka
View