Call us now:
0333 7000 747
Open 9 until 9 daily
Start your perfect holiday
contact us today!
2 Nights - £310pp
Full Board & Safari Activities
Tanzania & Zanzibar Destinations
Holiday Confusion?
You need a Specialist
Solve my Problem
We know Tarangire National Park
Request a Quote for your Trip Now
Nasikia Tarangire Ndovu Camp
Tent
Sundowner
Tent interior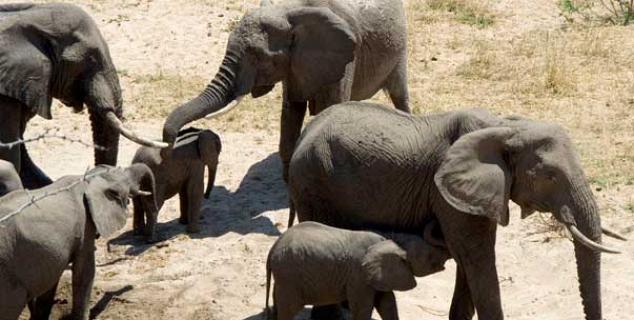 Elephant migration
Main tent
Nasikia Tarangire Ndovu Camp is located in the heart of Tarangire, famed for its massive elephant herds, true sense of wilderness and a gentle backdrop of baobabs.
Nasakia Tarangire Camp is a mobile camp with just 8 tents, set up in Tarangire during the dry months between June and March, the time when massive elephant herds travel through the corridor between Manyara and Tarangire.
The camp is set up high on a ridge overlooking the Tarangire River in the distance. In the late afternoons, sit by the fire and watch the wildlife proceed to the river for their daily drinking rituals.
Tents are 10 x 4 metres, made from heavy-duty safari rip-stop canvas.
As you enter the tent, the front of the tents zips fully open, including a layer of mosquito netting and the rip-stop canvas (it also zips closed completely with both layers).
What's so Special?
Tarangire is the lesser-visited but more intriguing park on the northern circuit.
Listen to the distant roar of a male lion proclaiming territory, the nearby crack of a tree branch as the elephant herds meander by and a menagerie of other species stop by in the night.
The early morning in Tarangire is alive with over 350 species of birds - endemic and migratory, chattering and calling the start of a new day.
2018 - 19 Price Guide:
Includes:
2 nights on Full Board basis
Game activities
This is a guide price only, based on travel in low season.
Prices will vary according to availability of airfares on the dates of travel and seasonal hotel and airfare surcharges.
Please ask us for any current special offers.
Jasmine Bonus:
Contact Us:
All of our Tanzania Holidays are completely tailor made and we can put together any kind of holiday to Tanzania & Zanzibar to suit your interests and budget.
Call us now to speak to a Tanzania holiday expert about your Tanzania holiday or honeymoon to Tanzania.
Call us now on 0333 7000 747
We're open from 9 until 9 daily and our 0333 number is a local rate number included in most call packages.