Call us now:
0333 7000 747
Open 9 until 9 daily
Start your perfect holiday
contact us today!
8 Nights - £4,095pp
Flight Inclusive Price from UK
International Flights
Domestic flights
8 nights accommodation
All meals on safari
Walking Safari
Game Drives
Chimp Trekking
Boat Trips
View Map
Tanzania & Zanzibar Destinations
Holiday Confusion?
You need a Specialist
Solve my Problem
Remote Tanzania & Chimps
Contact a Tanzania Expert Today!
Remote Tanzani & Chimps
Chimp Trekking
Dhow on the Lake
Game drive at Chada Kitavi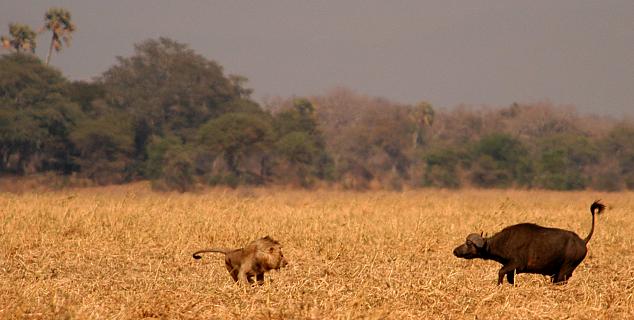 Wildlife Encounter, Kitavi
Greystoke Mahale evening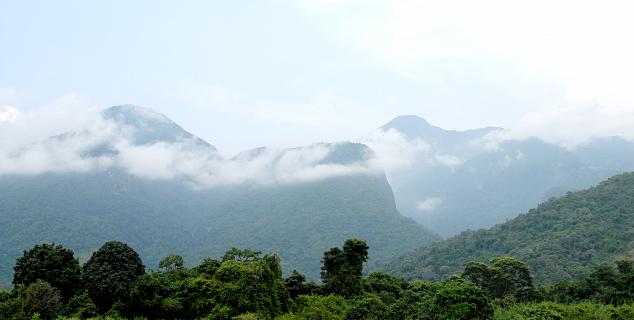 Mahale Mountains
This luxury Tanzania safari is a unique opportunity to explore one of the most remote corners of Africa.
Fly to Kilimanjaro and head to the West of Tanzania for a stay in two luxury tented camps.
This remote Tanzania safari includes walking safaris, game drives, lake excursions by dhow, kayaking and the highlight of the trip, chimp trekking in the Mahale Mountains.
The best months for this trip are July to October, although June and November also represent very good value.
At a glance:
International flights from the UK
All taxes
Airport Transfers
1 night Arusha
3 nights Kilimanjaro Trek
4 nights Greystoke Mahale
All meals on safari
Day 1: Fly UK to Kilimanjaro
Fly from the UK to Kilimanjaro.
Some flights arrive on the same day but most flights are overnight.
Day 2: Arusha
On arrival you will be met and transferred to your chosen lodge in Arusha.
Overnight Arusha. Breakfast included.
Day 3: Chada Katavi
Transfer to the airport for your safari flight to Katavi in time for a late lunch and a siesta.
Take a short afternoon walk with a safari guide and armed scout and see more of the area around camp, getting back in time for sundowners around the fire and supper in the mess tent.
Overnight Chada Katavi. All meals included.
Day 4: Chada Katavi
Enjoy a morning game drive and head further into the wilds of Katavi.
Katavi is renowned for its game. Huge herds of buffalo and elephants are often seen on the plains in front of the camp and the animal interaction can be intense.
We'd suggest sundowners out on the plains as the light is gorgeous at this time of day. It's a great place to watch big herds of buffalo.
Overnight Chada Katavi. All meals included.
Day 5: Katavi fly camp
Today it's another early start to beat the heat. Explore further afield and take a picnic lunch with you, stopping at your fly camp where you'll spend the night.
After lunch we'd suggest a short walk around this new area, back in camp in time for sundowners followed by dinner.
Overnight Chada Katavi. All meals included.
Day 6: Chada Katavi
Wake in your fly camp and enjoy a cook-out breakfast.
The choice is yours if you'd like to do a short walk, then a game drive back to camp or hop in the vehicle and drive back to camp the long way.
Siesta after lunch? Then how about a gentle stroll and bird walk around the camp and environs before drinks around the fire and supper.
Overnight Chada Katavi. All meals included.
Day 7: Greystoke Mahale
Take a mid-morning departure from Chada Katavi for a one-hour flight to Mahale airstrip, followed by a 90-minute trip down the lake in a dhow to Greystoke Mahale, with lunch on board.
After arrival, settle into Greystoke, meeting the staff who will tell you about the chimp activities and all else on offer here.
Enjoy the afternoon at leisure to take a dhow cruise down the lake, enjoy a spot of fishing, take a short forest hike or just relax on the beach or in the mess.
Meet at the bar for sundowner drinks before dinner in the mess.
Overnight Greystoke Mahale. All meals included.
Day 8: Greystoke Mahale
After breakfast in the mess, the scouts and trackers will tell you the whereabouts of the chimps.
Head off in two groups of six, walking up the narrow mountain trails to find them.
On reaching the chimps, spend an hour with them whilst they do their own thing, eating, foraging, playing and squabbling!
After a well-earned lunch in the mess, head off on the dhow and if you wish take a deep-water swim out in the lake.
At sunset enjoy a beach supper under the stars as the sun sets over the lake.
Overnight Greystoke Mahale. All meals included.
Day 9: Greystoke Mahale
Start the day with more chimp trekking after breakfast. There can be a bit of walking this morning.
If you've walked far the boat might meet you and take you on a gentle cruise back to camp.
Catch up on the day's stories around the bar, before dinner in the main mess.
Day 10: Arusha - UK
Head out early in a kayak and have your first cup of coffee out in the middle of the lake or enjoy a relaxed morning in camp before boarding the dhow and heading back up to the airstrip.
Fly back to Arusha and back to the UK or on to your next destination.
Day 11: Arrive UK
Arrive back in the UK
Chada Katavi
Chada Katavi is a traditional safari camp in one of Tanzania's least visited but most rewarding safari destinations.
Chada Katavi is small and intimate, with just 6 spacious and comfortable East African safari tents, each with a wide-open front offering panoramic views of the plain and animal life that constantly comes and goes.
Chada Katavi is designed to be a stylishly simple bushcamp with a light footprint.
What's so Special?
Katavi is about as far away as you can possibly get from the tourist circuit, an outpost in far off western tanzania Little has changed here since Chada Katavi was established in the late 1990's.
From the air you have to look carefully to spot the tents, amongst the wide-open spaces of Katava, and that's the promise of a stay at Chada Katavi, total absorption into the natural world.
It's common at Chada Katavi to be able to see game from the tent veranda.
Elephant are frequent visitors, attracted to the shady fruit trees, and vast herds of buffalo graze on the flood plain.
Bear in Mind
Chada Katavi is remote and far removed from Tanzania's more visited northern circuit. The remoteness adds to the difficulty and expense of getting here.
Katavi National Park
Katavi National Park in the far west of Tanzania is somewhere that even today, few people have been lucky enough to visit.
Katavi is remote and feels untouched, almost like travelling back in time.
The park centres on a series of wide flood plains, blond with waist high grass in the early dry season, green and flooded like a mini Okavango after the rains.
Connecting the main flood plains is a network of fragile seasonal rivers that form the focus of the game viewing for which Katavi is renowned during the dry season.
In the late dry season, there are few places that offer such a raw and wild experience as Katavi, which is truly one of the most exciting game parks in Africa.
Deluxe Accommodation:
Onsea House - Arusha
Greystoke Mihale
Chada Kitave
8 nights Western Tanzania & Chimps - Deluxe:
This is a guide price only, based on travel in low season.
Prices will vary according to choice of hotel and seasonal airfare and hotel surcharges. Please ask us for any current special offers.
Contact Us:
All of our Tanzania Holidays are completely tailor made and we can put together any kind of itinerary to suit your interests and budget.
Call us now to speak to a Tanzania holiday expert about your Tanzania holiday or honeymoon to Tanzania.
Call us now on 0333 7000 747
We're open from 9 until 9 daily and our 0333 number is a local rate number included in most call packages.