Call us now:
0333 7000 747
Open 9 until 9 daily
Start your perfect holiday
contact us today!
9 Nights - £4,995pp
Flight Inclusive Price from UK
International flights from UK
9 nights Accommodation
Most Meals
Game Activities on Safari
Chimp Trekking
National Park Fees
All transfers throughout
ATOL Protection
Travel Trust Protection
Based on 2021 - 22 prices
View Map
Tanzania & Zanzibar Destinations
Holiday Confusion?
You need a Specialist
Solve my Problem
Remote Tanzania & Chimps
Contact a Tanzania Expert Today!
Remote Tanzania & Chimps
Chimp Trekking
Dhow on the Lake
Game drive at Chada Kitavi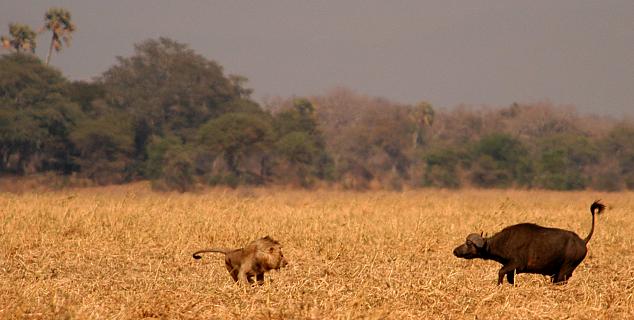 Wildlife Encounter, Kitavi
Greystoke Mahale evening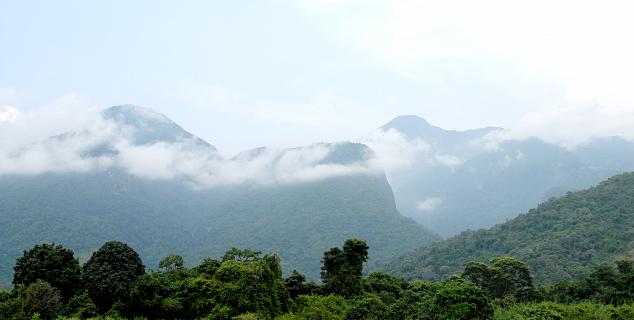 Mahale Mountains
Fly Camp
Katavi & Mahale - Chimps & Big Game
This luxury Tanzania Safari offers a unique opportunity to explore one of the most remote corners of Africa.
Fly to Kilimanjaro and head to the remote West of Tanzania for a stay in two luxury tented camps.
This remote Tanzania safari includes walking safaris, game drives, lake excursions by dhow, kayaking and the highlight of the trip, chimp trekking in the Mahale Mountains.
You'll also spend a night fly camping in Katavi - a fabulous (and suprisingly comfortable) experience which will get you as close to the African wilderness as possible.
The remoteness of this region means you'll truly ensconced in the wilderness, far from the well trodden safari routes.
The best months for this trip are July to October, although June and November also represent very good value.
As with all of our holidays to Tanzania and East Africa, this onc can be tailored to suit you, so just let us know your preferences. We can easily combine this with a Serengeti Migration safari or a Luxury Beach extension in Zanzibar.
Inclusions
International flights from the UK
Airline Taxes
Check in Baggage Allowance
Return Airport Transfers
Meals as specified
Game Drives on Safari
Park Entry Fees
ATOL Protection
Travel Trust Protection
Accommodation
2 nights Arusha
4 nights Katavi National Park
3 nights Mahale Mountain National Park
Excursions
Game Drives in Katavi
Walking Safaris
Boat Trip
Chimp Trekking
Chada Katavi
Chada Katavi is a traditional safari camp in one of Tanzania's least visited but most rewarding safari destinations.
Chada Katavi is small and intimate, with just 6 spacious and comfortable East African safari tents, each with a wide-open front offering panoramic views of the plain and animal life that constantly comes and goes.
Chada Katavi is designed to be a stylishly simple bushcamp with a light footprint.
What's so Special?
Katavi is about as far away as you can possibly get from the tourist circuit, an outpost in far off western tanzania Little has changed here since Chada Katavi was established in the late 1990's.
From the air you have to look carefully to spot the tents, amongst the wide-open spaces of Katava, and that's the promise of a stay at Chada Katavi, total absorption into the natural world.
It's common at Chada Katavi to be able to see game from the tent veranda.
Elephant are frequent visitors, attracted to the shady fruit trees, and vast herds of buffalo graze on the flood plain.
Bear in Mind
Chada Katavi is remote and far removed from Tanzania's more visited northern circuit. The remoteness adds to the difficulty and expense of getting here.
Katavi National Park
Katavi National Park in the far west of Tanzania is somewhere that even today, few people have been lucky enough to visit.
Katavi is remote and feels untouched, almost like travelling back in time.
The park centres on a series of wide flood plains, blond with waist high grass in the early dry season, green and flooded like a mini Okavango after the rains.
Connecting the main flood plains is a network of fragile seasonal rivers that form the focus of the game viewing for which Katavi is renowned during the dry season.
In the late dry season, there are few places that offer such a raw and wild experience as Katavi, which is truly one of the most exciting game parks in Africa.
View Itinerary in Detail
To view a sample holiday, click on the link below. This will open the itinerary up in a new window.
All of our Tanzania Holidays are completely tailor made and we can combine different hotels and airlines to create your ideal Tanzania Safari Holiday.
We have many other options for extending this trip with a stay in Zanzibar, so just let us know and we'll put together a price and itinerary for you.
Contact Us:
Call us now to speak to a Tanzania holiday expert about your Tanzania Holiday.
Call us now on 0333 7000 747
Open 09:00 - 17:30 Mon - Fri. 09:00 - 12:00 Sat.
Deluxe Hotels
Katavi & Mahale Mountains
4 nights at Chada Katavi, 3 nights at Gerystoke, Mahale, 2 nights Arusha.
Includes all Flights, Game Activities, Most Meals. One night remote Fly Camp.
9 nights from £4,995 pp
View
Plus Zanzibar
Katavi & Mahale Mountains
4 nights at Chada Katavi, 3 nights at Gerystoke, Mahale, 2 nights Arusha, 5 nights Zanzibar.
Includes all Flights, Game Activities, Most Meals. One night remote Fly Camp.
14 nights from £6,595 pp
View