Call us now:
0333 7000 747
Open 9 until 9 daily
Start your perfect holiday
contact us today!
13 Nights - £3,375pp
Flight Inclusive Price from UK
International Flights from UK
13 nights Accommodation
Meals as Specified
All Transfers
English Speaking Guide
Entrance fees
ATOL Protection
Travel Trust Protection
Based on 2021 - 22 Prices
View Map

Holiday Confusion?
You need a Specialist
Solve my Problem
Guatemala & Belize
Speak to someone who's been
Guatemala & Belize
Guatemala Traditions
Ambergis Caye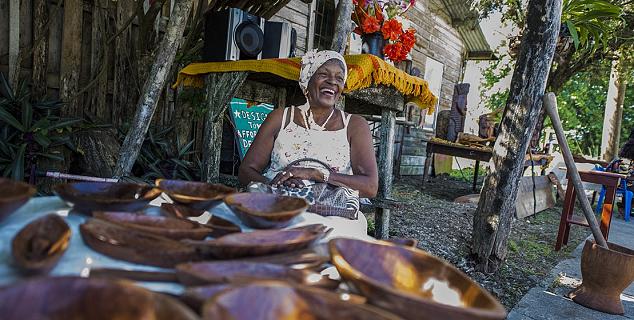 Creole Life
Tikal National Park
Lake Atitlán
La Antigua Guatemala
Classic Guatemala & Belize
This exclusive tailor-made tour of Central America allows you to explore the very best of Guatemala, discover the forests of Belize and relax on the beach in Belize's Ambergris Caye.
First explore the charming colonial city of La Antigua before heading to beautiful Lake Atitlán with its impressive volcanoes.
Visit the inspiring Mayan ruins of Tikal National Park and continue your discovery of the Maya at Caracol in Western Belize from your base in the Mountain Pine Ridge Forest.
Finally spend 5 days in a boutique resort in Belize's Ambergris Caye - the perfect way to round off your Central American adventure.
This Guatemala and Belize tour can be tailored to suit your exact requirements, so just let us know your ideal trip.
Everything can be adjusted to suit your needs and create your perfect Guatemala and Belize holiday.
Inclusions
International flights from UK
Accommodation with breakfast
All Airport Transfers by Private Car
All other Transfers by Car or Bus
Entrance Fees
ATOL Protection
Travel Trust Protection
Accommodation
2 nights Antigua
2 nights Lake Atitlan
2 nights Flores
3 nights Cayo District, Belize
4 nights Ambergris Caye, Belilze
Excursions
Antigua
Chichicastenango
Lake Atitlan - Panajachel
San Juan La Laguna and Santiago Atitlan
Flores - Yaxha
Tikal
Ixpanpajul
Mountain Pine Ridge Forest
Caracol
Day 1: Fly UK to Guatemala
Fly from Heathrow to Miami with British Airways (or with your preferred airline).
Connect with your flight to Guatemala City with American Airlines.
On arrival in Guatemala City you will be met and transferred to your hotel in La Antigua Guatemala by private car.
It's about an hour to get from the airport to La Antigua Guatemala.
Day 2: La Antigua
After breakfast you will be collected from your hotel for a full day excursion in Antigua.
Visit the ruins and museums of the colonial city of Antigua Guatemala, which combined with the cobbled streets and monasteries, help keep the stories and legends of those colonial times alive today.
In the afternoon, travel to La Azotea Farm where you can enjoy a guided tour observing coffee plants in their different stages of growth.
You can also see the coffee museum and museum of Mayan music that includes a collection of Mayan Musical instruments, artifacts, costumes and paintings in an exhibit on three halls: Pre-Hispanic Maya, living Maya and Cofradia of Maximon.
Also visit the textiles and customs museum.
Day 3: Chichicastenango – Lake Atitlán
After breakfast, you will be transferred to Chichicastenango Market.
Lying amid green valleys, sharp-edged mountain peaks and sprawling forests, northwest of Guatemala City, the vibrant city of Chichicastenango is famous for its rich indigenous Mayan heritage and its lively, colourful market.
The atmospheric cobbled streets and red-tiled roofs lead to the massive market which provides the major drawcard of the country for many travellers, with its bright, gorgeous handmade textiles, intricate jade jewellery and traditional wooden handicrafts.
At 2:00 p.m. board the bus and head to Panajachel, or Pana as it's commonly known , a small town on the northern shore and the jumping off point for visits to Lake Atitlan.
Day 4: Santiago Atitlán – Lake Atitlán
This morning, take a boat ride towards the villages of San Juan La Laguna and Santiago Atitlan where you can visit the women's textile cooperative to see hand weaving and the natural dye and learn about the textiles, spiritualism, and the beliefs of the T'zutujil Maya people.
The laid-back agricultural village of San Juan La Laguna lies roughly two kilometres from San Pedro, on the southern shore of Lake Atitlan.
The community, a population of 95% Tz'utujil, has formed cooperatives of organic farmers, coffee growers and natural dyers, and take great pride in their traditional crafts, most notably painting and weaving.
Santiago Atitlan is a large lake community known for its rich traditional Tz'utujil Maya culture. The local people still wear authentic brightly coloured and decorated clothing, and customs of the Maya Catholicism are celebrated at the numerous sacred sites and churches.
Visit the home of the Mayan deity Maximon, which changes location every year; or meander through the Iglesia Parroquial Santiago Apostol, an impressive 16th-century church built by the Franciscans.
After visiting these magnificent villages, continue back to your hotel.
Day 5: Lake Atitlan - Flores
Enjoy the morning at Atitilan Lake.
Later you will be collected for your transfer to the airport for your early flight from Guatemala City to Flores.
Fly to Flores with TAG.
On arrival you will be met at Flores airport and then board a vehicle for your transfer to your hotel on Flores Island.
Day 6: Flores - Tikal
Today enjoy a visit to Tikal, the magical Mayan archaeological site declared a UNESCO World Heritage Destination in 1979.
Here you'll find that nature and archaeology are wonderfully blended. You will be able to see abundant wildlife, the Mayan forest and ancient temples paying silent witnesses to the birth, splendour and collapse of one of the most important civilizations on the planet.
Day 7: Yaxha - Mountain Pine Ridge Forest
After breakfast, board a minivan and head towards Yaxhá National Park.
Yaxha National Park, an Area of Outstanding Natural Beauty, boasts several ancient Mayan cities, diverse wetlands, and beautiful lagoons. Here you can walk through the causeways under a lush tropical forest, to the calls of howler monkeys.
There are various structures here, including Structure 216 in the East Acropolis, Topoxte, Nakum and Naranjo. The views from the tops of the temples are quite spectacular, especially from 216.
After the Yaxha Archaeological Tour, head towards the Belize border with a short break on the route for lunch; before continuing on to your jungle lodge.
Enjoy a free afternoon at the lodge from where you can enjoy various activities.
Day 8: Mountain Pine Ridge Forest
Enjoy a full day tour to Caracol and Rio Frio.
The first stop on this day tour is the recently excavated ancient Mayan site of Caracol is located deep in the Chiquibul Rainforest.
The Mayans once ruled over the areas surrounding Tikal in Guatemala, and the ruins date back to the 7th century AD.
Also visit Rio Frio Cave where ancient Mayans once performed religious rituals.
Finally, stop at Rio On, where you can swim in the cool, refreshing water if you wish.
Day 9: Mountain Pine Ridge Forest
Enjoy the day at the lodge or add on an additional excursion if you wish.
The resort offers free private access to the Five Sisters Waterfall, a free early morning jungle walk and a birding walk, so there is plenty to do on site at the lodge including walking the nature trail or taking out some mountain bikes.
Day 10: Ambergris Caye
After breakfast, transfer to Belize City for your short flight to San Pedro, Ambergris Caye.
Fly to San Pedro with Tropic Air. Alternatively you can go by water taxi if you prefer.
On arrival you will be met and transferred to your hotel.
Enjoy the rest of the day at leisure.
Day 11: Ambergris Caye
Enjoy the day at leisure.
Day 12: Ambergris Caye
Enjoy the day at leisure.
Day 13: Ambergris Caye
Enjoy the day at leisure.
Day 14: Ambergris Caye
You will be collected from your hotel in Ambergris Caye and transferred to the airport by private car for your onward flight.
Fly to Belize City with Tropic Air.
Fly to Miami with American Airlines to connect with your British Airways flight back to the UK.
Day 15: Arrive in UK
Arrive back in the UK.
View Itinerary in Detail
To view a sample holiday, click on one of the links below. This will open the itinerary up in a new window.
All of our Guatemala & Belize Holidays are completely tailor made and we can put together any kind of itinerary to suit your interests and budget.
We have many other options so if you have a particular hotel in mind just let us know and we'll put together a price and itinerary for you.
Contact Us:
Call us now to speak to a Guatemala & Belize holiday expert about your Guatemala & Belize holiday or journey thorugh Central America.
Call us now on 0333 7000 747
Open 09:00 - 17:30 Mon - Fri. 09:00 - 12:00 Sat.
Superior Hotels
Guatemala & Belize
Tailor Made Guatemala & Belize Holiday covering the highlights of these vibrant Central American destinations.
Includes all flights from UK, Accommodation, Daily Breakfast, Transfers.
13 nights from £3,375 pp
View