Call us now:
0333 7000 747
Open 9 until 9 daily
Start your perfect holiday
contact us today!
3 Nights - £1,835pp
Flight Inclusive from mainland
Return Flights from the mainland
3 nights accommodation
All meals
Guided daily excursions on shared basis
Entrance fees
View Map
Ecuador & Galapagos Destinations
Holiday Confusion?
You need a Specialist
Solve my Problem
Confused about Galapagos?
Contact an Expert Here!
Galapagos Land Based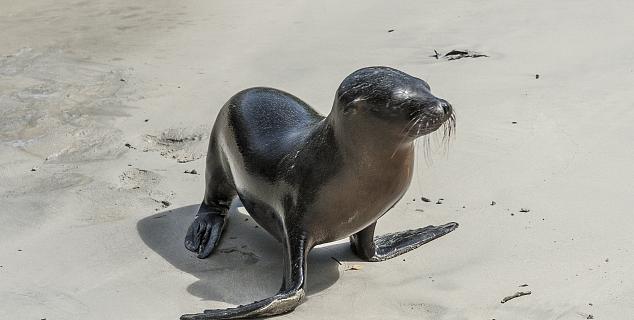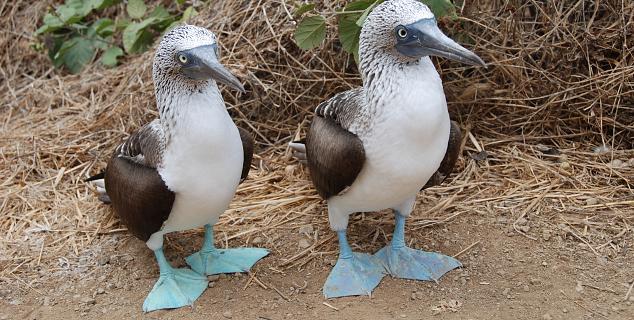 Cruising the Galapagos can weigh heavily on the budget, but land based tours are an excellent alternative for those looking to include a trip to the Galapagos as part of an Ecuador holiday.
This itinerary includes return flights from Quito or Guayacuil and 3 full days of excursions and activities.
On the first day visit the highlands of Santa Cruz and the sandy beaches of Tortuga Bay.
The second and third days include sailing excursions aboard a small yacht to a choice of two out of three of the best accessible islands - North Seymour, Plazas and Bartolome Island.
This hotel based Galapagos Tour is a great way to experience the islands at a more reasonable cost.
At a glance
Return flights from Quito or Guayacuil
3 nights Santa Cruz
Daily excursions on shared basis
Two sailing trips
All meals
Day 1: Quito - Galapagos
Fly from Quito or Guayaquil to Baltra´s airport where a naturalist guide will transfer you to Puerto Ayora.
On the way, the guide will make a stop in order to visit the highlands. Here there is time for lunch, and to enjoy the view.
Afterwards, continue to the hotel and in the afternoon visit Tortuga Bay, with its sandy beaches.
Afterwards, return to the hotel for dinner and overnight.
Overnight Santa Cruz. Lunch & Dinner included.
Day 2: Galapagos – Sailing Tour (Bartolome / North Seymour / Plazas)
After breakfast, the guide will meet you in the hotel lobby for the day's sailing excursion aboard a small yacht, where lunch is included.
Choose from one of the destinations below.
North Seymour Island is a spectacular place to hike, swim, and enjoy snorkelling. The main attractions are the frigates, blue-footed boobies, gulls, hawks, green sea turtles and the famous Galapagos Sharks.
Bartolome Island offers the most attractive landscape of the archipelago. This island is undoubtedly the most photographed in all the Galapagos Islands, with its two beautiful bays and the fascinating formations of lava and volcanic cones.
Two islands form 'Plazas', where the turquoise waters of the channel contrast brilliantly with the white sand and black lava coast.
It's a wonderful spot to go snorkelling and to observe marine life including manta rays.
Continue back to the hotel for dinner and overnight.
Overnight Santa Cruz. Breakfast, Lunch & Dinner included.
Day 3: Galapagos – Sailing Tour (Bartolome / North Seymour / Plazas)
On this day, you have the sailing tour to another island that you have not visit yet (among the three options mentioned on the intro title).
Overnight Santa Cruz. Breakfast, Lunch & Dinner included.
Day 4: Santa Cruz - Baltra
Early in the morning visit the Charles Darwin Station and see a variety of species of Giant Tortoises.
Learn about the on-going conservation efforts directed at preserving the Giant Tortoises, as well as the environment of the archipelago as a whole.
Afterwards, transfer to the airport for your flight back to Quito or Guayaquil.
Accommodation in Santa Cruz:
Finch Bay Eco Hotel
Includes:
Domestic flights to the Galapagos
Accommodation with all meals
All taxes
Return transfers
1 full-day island yacht explorations
1 full-day exploration
Snorkel and kayak equipment
Not Included:
Entrance Fee ($100 per person)
Transit Control Card ($20 per person)
Galapagos Land Based:
This is a guide price only, based on travel in low season.
Prices will vary according to choice of hotel and seasonal airfare and hotel surcharges. Please ask us for any current special offers.
Contact Us:
All of our Ecuador Tours are completely tailor made and we can put together any kind of Ecuador itinerary to suit your interests and budget.
Call us now to speak to an Ecuador expert about your tailor made Ecuador holiday.
Call us now on 0333 7000 747
We're open from 9 until 9 daily and our 0333 number is a local rate number included in most call packages.