Call us now:
0333 7000 747
Open 9 until 9 daily
Start your perfect holiday
contact us today!
3 Nights - £1,244pp
Flight Inclusive Price from UK
Holiday Confusion?
You need a Specialist
Solve my Problem
Want to stay at Los Sauces?
Speak to an expert Now!
Los Sauces
Los Sauces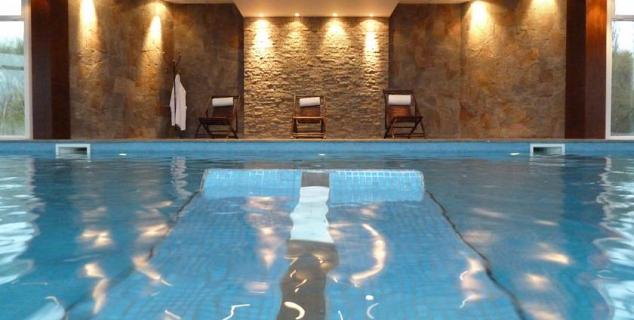 Spa Las Piedras
Indoor Pool
Nice and Cosy
Impressive views
Outdoor Dining Experience
Bedroom
Relax by the Fireplace
Bedroom
Bathroom
Los Sauces Lodge is a farmstead style boutique hotel which offers both rustic luxury and modern-style décor, alongside a picturesque setting and a central location in El Calafate.
Los Sauces is one of the best hotels in Calafate and offers cosy and carefully decorated Suites and Master Suites, all with views of Mount Calafate.
Los Sauces rooms are set in fully-equipped traditional Patagonian 'casitas' (houses with 3 or 4 rooms in) and has two superb restaurants, Quincho las Brasas and La Comarca Restaurant.
Offering a beautiful garden, Quincho las Brasas is located next to Calafate's small river and specialises in authentic Patagonian lamb and southern Patagonian wines.
La Comarca offers a delicious gourmet experience with elaborate dishes including suckling lamb, spider crab and southern hake.
What's so Special?
We love Las Nubes Club House, the perfect location for breakfast, with fantastic views of Lake Argentino and Solitaria Island.
Rooms are very spacious and each casita feels like it's own little hotel, making Los Sauces one of the homeliest hotels in El Calafate.
Los Sauces also has a prestigious owner, Cristina Kirchner, the former President of Argentina.
Touring Patagonia can mean long distances, so Las Piedras Spa is a welcome addition and offers hot-tubs, saunas and a 'Scottish Shower', a therapeutic shower of alternative hot and cold water!
Bear in mind
El Calafate Airport is 20 minutes' drive away.
2018 - 19 Price Guide:
Includes:
International Flights from the UK
Domestic Flights
All Taxes
3 nights accommodation
Breakfast included
Private car airport transfers
This is a guide price only, based on travel in low season.
Prices will vary according to availability of airfares on the dates of travel and seasonal hotel and airfare surcharges.
Please ask us for any current special offers.
Contact Us:
All of our Argentina Holidays are completely tailor made and we can put together any kind of itinerary to suit your interests and budget.
Call us now to speak to an Argentina holiday expert about your Argentina holiday or honeymoon to Argentina.
Call us now on 0333 7000 747
We're open from 9 until 9 daily and our 0333 number is a local rate number included in most call packages.