Call us now:
0333 7000 747
Open 9 until 9 daily
Start your perfect holiday
contact us today!
8 Nights - £2,295pp
Flight Inclusive Price from UK
10 Nights - £2,495
Free Unlimited daily Spa Treatments.
Luxury Private Pool Villas.
7 nts Hoi An 3 nts Saigon.
Holiday Confusion?
You need a Specialist
Solve my Problem
Not sure about Fusion Maia?
Speak to someone who's stayed
Fusion Maia
Pool at Sunrise
Pool Villa
Healthy Cuisine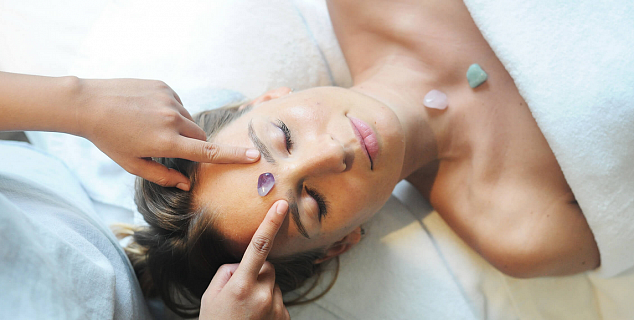 Unlimited Spa Treatments
Restaurant
About Fusion Maia
Ever wondered how nice it would be to stay at a resort and be able to have a spa treatment as often as you liked?
Well Fusion Maia, a luxury boutique resort near Hoi An offers exactly that – a fusion of stylish boutique resort with unlimited spa treatments – an 'All-Inclusive Spa' Resort.
This luxury boutique resort in Vietnam offers 87 modern and spacious private pool villas with open-plan living and private courtyard with swimming pool.
Fusion Maia will suit those looking for a luxury pool villa resort in Vietnam, with unlimited spa treatments and in a location just minutes from Vietnam's most interesting old town
Inspired partly by the old Imperial capital of Vietnam, Hue, Fusion Maia offers a large spa with swimming pool, tropical gardens, steam rooms, saunas and even a spa library.
The resort is located on a long stretch of quiet and very attractive beach in Danang.
The cuisine at Fusion Maia is fresh and flavourful, presented with a modern flair and incorporates local ingredients in a tapestry of Pan-Asian flavours.
Fusion Lounge is Fusion Maia's own restaurant and spa within Hoi An town itself, where the hotel shuttle drops guests off.
The Lounge allows guests both to dine in town and bill back to the hotel (or have breakfast) and also to enjoy free spa treatments in town (a foot massage after walking around Hoi An – perfect!).
What's so Special?
No need to have to treat yourself to just one or two spa treatments any longer – ever dreamt how nice that would be to just able to have a spa treatment when you liked – we know we have!
Even without the spa treatments, the pool villas at Fusion Maia are superb - spacious, modern, completely private and excellent value for money.
Breakfast is also a nice treat at Fusion Maia, with different locations for dining on offer and 24 hour breakfast!
We think Fusion Maia is a fantastic luxury escape, combining great value, luxury, pampering, privacy & convenience all in a location which offers a great beachfront location close to some of Vietnam's most interesting destinations for those who want to explore.
Fusion Maia offers a Natural Living Program, which includes spa treatments, yoga, meditation and more, with the aim of 're-balancing'.
Bear in Mind
Fusion Maia is located on Mykhe Beach near Danang (10 minutes away). Hoi An is just 20 minutes away by hotel shuttle or taxi.
Please note that there is still some construction in progress next to the resort. This has been on going for more than three years and has had fairly limited effects, but there may be some noise disturbance as work progresses. Please contact us for further information and an update on the latest situation.
Pool Villas
The majority of villas at Fusion are Pool Villas (80 of them). Fusion Maia's Pool Villas are modern, spacious suites with open-plan living rooms and a bedroom and bathroom opening onto an enclosed, private courtyard with garden, sun loungers and swimming pool.
The style is very modern, clean lines, sleek and minimalist, softened with a few local touches and super comfy beds.
Fusion Maia's Pool Villas are spacious, with 50 sq. m. of indoor space, 33 sq. m. of outdoor space and a 13 sq. m. swimming pool. Floor to ceiling windows let in plenty of light and it's a delight to be able to literally step straight from room into pool (but not accidentally we hope).
Bathrooms have twin vanities and large separate sunken granite bath and separate free standing shower.
Features:
Plasma TV with Satelite TV
Spa Villas
There are 4 two-bedroom Spa Villas (89 sq. m.) at Fusion Maia. These modern spacious spa villas offer direct access to a private spa area.
Spa Villas feature an open-plan living room, 2 bedrooms (1 twin and 1 king) and en-suite bathrooms opening onto an enclosed, private courtyard with garden and swimming pool.
Facilities are the same as the Pool Villas with the addition of a DVD player. The pool and bedrooms are the same size as the Pool Villas but the outdoor area is larger.
Features:
Air-con
Free Wi-Fi
iPod
Plasma TV with Satellite channels
IDD phone
Coffee machineMinibar
Safe
Hairdryer
Five
This contemporary dining room has both indoor and outdoor seating. Although the authentic breakfast is not confined to the restaurant, feel free to enjoy breakfast, lunch or dinner in the dining room.
View the chefs at work creating signature dishes in the show kitchen or join the healthy living program. The cuisine is fresh and flavourful, presented with a modern flair and incorporates local ingredients in a tapestry of Pan-Asian flavours.
Fresh
Fresh offers poolside dining with a modern Mediterranean influence. Enjoy fresh salads, antipasti or designer flatbreads in this open-air, easy dining venue.
Tonic
The lobby bar serves a creative selection of exotic juices, stylish martini's and enticing Asian tapas; the perfect pre-or post-dinner meeting place. Enjoy a relaxing coffee with the newspaper or the signature Asian Afternoon High Tea.
In-room dining
Enjoy dining in the privacy of your room or poolside in the private courtyard.
Fusionistas
Experience-mixologists, warmer than butlers, more creative than a concierge, Fusionistas channel their unique, international, personalities in concert with guests' needs and interests to create individualized stays. No question is too minor, no request too complicated, no notion of what you might want too vague.
Shuttle to Hoi An
Fusion Maia runs a free daily shuttle bus to Hoi An departing from Fusion Maia Da Nang in the morning, in the afternoon and in the evening. Fusion Lounge Hoi An is the 'bus stop' and a trendy and relaxing base for you to explore the charming little town.
Fusion Lounge
Fusion Maia Da Nang offers its guests the choice to enjoy breakfast anytime and anywhere, including at Fusion Lounge in the ancient town of Hoi An, overlooking the picturesque Thu Bon River.
Facilities:
Swimming Pool
Spa
Yoga
Daily shuttle service into Hoi An
Cycle hire from Fusion Lounge
Kayaks
Fitness Centre
Activity Room (Wii, PS3, pool table)
Cooking Classes
Sightseeing
Baby-sitting
DVD rental & movie library
Volleyball
Snorkelling & Dive trips
2020 - 21 Price Guide:
Includes:
International Flights from the UK
8 nights accommodation with breakfast
Unlimited Spa Treatments
All taxes
Private car airport transfers
This is a guide price only, based on travel in low season.
Prices will vary according to availability of airfares on the dates of travel and seasonal hotel and airfare surcharges.
Please ask us for any current special offers.
Jasmine Bonus:
Breakfast Any Time Any Place
Unlimited Spa Treatments included
Up to 15% Early Booking Discount.
Jasmine Free Night Offer:
Pay 4 nights get 1 more night FREE
Valid year round
CLICK HERE TO VIEW A SAMPLE ITINERARY
Contact Us:
All of our Vietnam Holidays are completely tailor made and we can put together any kind of Vietnam itinerary to suit your interests and budget.
Call us now to speak to a Vietnam holiday expert about your Vietnam holiday or honeymoon to Vietnam.
Call us now on 0333 7000 747
We're open from 9 until 9 daily and our 0333 number is a local rate number included in most call packages.
Saigon Stopover
View
Add on Hue
View
Stopover in Singapore
View