Call us now:
0333 7000 747
Open 9 until 9 daily
Start your perfect holiday
contact us today!
10 Nights - £4,125pp
Flight Inclusive Price from UK
International flights from UK
All Airline Taxes
11 nights Accommodation
All Meals in Rwanda
Gorilla Trekking Permits
Return Airport Transfers
ATOL Protection
Travel Trust Protection
Based on 2021 - 22 prices
View Map
Tanzania & Zanzibar Destinations
Holiday Confusion?
You need a Specialist
Solve my Problem
Want to see Mountain Gorillas?
Ask us for a Quote Now!
Mountain Gorillas & Zanzibar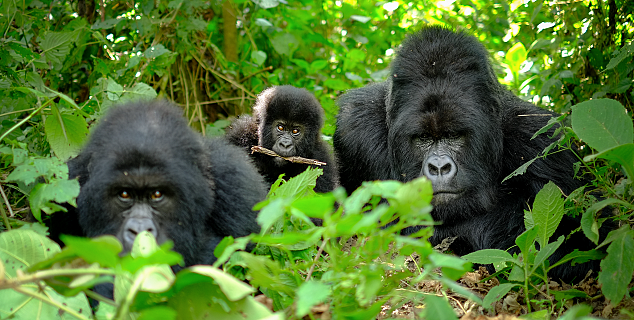 Mountain Gorillas, Rwanda
Zanzibar Beach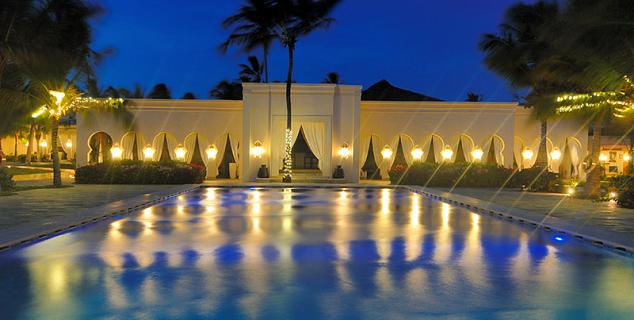 Stay at Baraza, Zanzibar
Rwanda scenery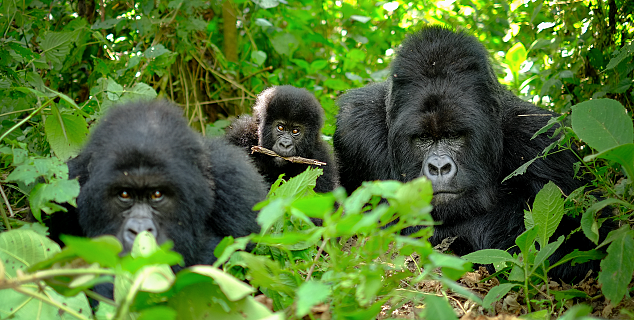 Mountain Gorillas, Volcanoes National Park
Mountain Gorillas & Zanzibar
This 11-day holiday combines a magical visit to the Volcanoes National Park with time to relax in a beach resort in Zanzibar. It's a great combination of wildlife and beach.
Rwanda is one of the most developed countries in Africa, with frequent comparisons to Singapore, due to the rapid advances made in the last 25 years.
After a night in Kigali and a visit to the genocide museum, you'll head north to the Volcanoes National Park.
Only 90 or so people a day are permitted to enter the National Park for Gorilla Trekking, so you'll be one of the very few to experience one of the world's greatest wildlife encounters, with the Mountain Gorillas.
You also have a Golden Monkey trek included in the National Park before heading back to Kigali for the one night.
Please bear in mind that all of our Rwanda holidays are completely tailor made so just let us know if you would like to make any alterations to the duration, room type, board basis, or add on any other destinations. Everything is possible, so just let us know.
Inclusions
International flights from the UK
All Airline Taxes
Check in Baggage
10 nights Accommodation
Return Airport Transfers
All Meals in Rwanda
Guided Excursions
Gorilla Trekking Permits
Park Fees
ATOL Protection
Travel Trust Protection
Accommodation
1 night Kigali
2 nights Volcanoes National Park
7 nights Zanzibar
Excursions
Guided Tour Kigali
Gorilla Trekking
Golden Monkey Trekking
View Itinerary in Detail
To view a sample holiday, click on one of the links below. This will open the itinerary up in a new window.
All of our Rwanda Holidays are completely tailor made and we can put together any kind of itinerary to suit your interests and budget.
We have many other options so if you have a particular hotel in mind just let us know and we'll put together a price and itinerary for you.
Contact Us:
Call us now to speak to a Rwanda holiday expert about your Rwanda holiday or honeymoon to Rwanda.
Call us now on 0333 7000 747
Open 09:00 - 17:30 Mon - Fri. 09:00 - 12:00 Sat.
Superior Hotels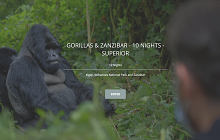 Mountain Gorillas & Zanzibar
Superb wildlife & beach holiday. Gorilla Trekking in Rwanda and a boutique resort in Zanzibar.
Kigali, Volcanoes National Park. Gorilla Permits. Full Board in Rwanda.
10 nights from £4,125 pp
View