Call us now:
0333 7000 747
Open 9 until 9 daily
Start your perfect holiday
contact us today!
2 Nights - £199pp
Hotel, Transfers, Tours included
Hotel Accommodation
Private car transfers
Tours
View Map
Hanoi Stopovers
Red Bridge, Hoan Kiem Lake
Cyclos
Hanoi Autumn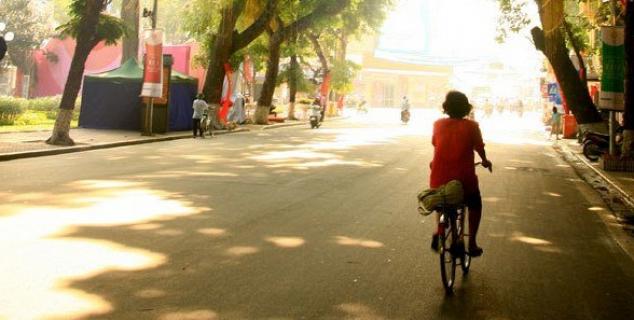 Morning cycling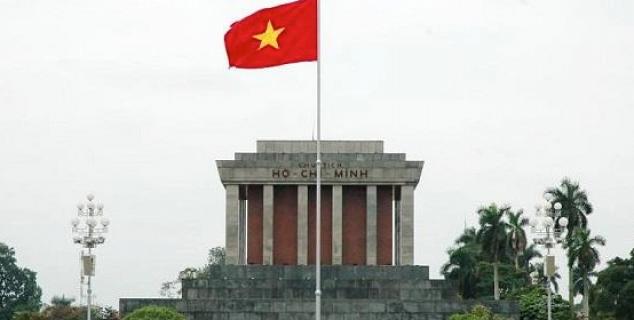 Ho Chi Minh Mausoleum
Old Quarter
Morning Exercises
Centred round attractive Hoan Kiem Lake, the capital of Vietnam is a complete contrast to its worldlier southern counterpart.
Where Saigon is all hustle and bustle, Hanoi is more laid back, whilst Saigon is very western looking, Hanoi is more conservative and traditional.
Hanoi's Old Quarter is compelling with streets full of traditional vendors and artisans, and the prevailing French influence lends Hanoi a unique atmosphere.
An overnight trip to stunning Halong Bay is a must for anyone visiting Hanoi.
Why visit Hanoi?
Temples & Palaces
Markets
Killing Fields
Fantastic value boutique hotels
Lively youthful city
Great nightlife
This 2 night Hanoi City Stay is ideal for those visiting Hanoi for the first time. See the highlights of Hanoi in a 2 night stay with a full day of privately guided sightseeing in Hanoi.
At a Glance
2 nights accommodation
Return private car airport transfers
Half day Hanoi City Tour
Old Quarter Walking Tour
Ho Chi Minh's Mausoleum
Temple of Literature
Ngoc Son Temple
One Pillar Pagoda
.
Day One:
Arrive Hanoi and transfer to your hotel by private car. Enjoy the rest of the day at leisure to relax or explore independently.
Overnight Hanoi.
Day Two:
Hanoi has countless fascinating cultural and historic sites and our Half Day Hanoi City Tour covers the highlights. Wander The Old Quarter, through a bustling market, the Temple of Literature, Ho Chi Minh's Mausoleum, West Lake & Quan Thanh Pagoda.
Depart from your hotel around 8:30, for Hanoi's Old Quarter also known as the '36 Streets'. Take a walking tour through charming Hang Be Market and around Hoan Kiem Lake.
Stop at Ngoc Son Temple. This bustling area of narrow streets and alleys is home to literally thousands of small businesses and shopkeepers. It's a great place to explore with plenty of photo opportunities all around.
Continue to the Temple of Literature. In 1076 Vietnam's first university was established within a temple to educate Vietnam's royalty, mandarins and members of the elite.
The university functioned for an incredible 700 years and its gardens and well-preserved architecture offer a fascinating glimpse into Vietnam's past.
Finish with a visit to Ho Chi Minh's Mausoleum, which is viewed from the outside. Also see Ho Chi Minh's stilt house, where he lived from 1958 to 1969. Visit the small but iconic One Pillar Pagoda before heading back to your hotel.
Time permitting, or as an alternative to one of the above, visit the highly acclaimed Vietnam Women's Museum (closed on Mondays). The museum is located near Hoan Kiem Lake and offers a wonderful insight into the lives of Vietnamese women.
The Museum displays highlight Vietnam's vast cultural diversity the significant role women play in Vietnamese society. Learn historic and modern-day traditions centred around births, weddings, motherhood, spirituality and more.
This tour can be taken in the morning or afternoon.
Return to your hotel for overnight.
Day Three:
Transfer to the airport by private car for your onward flight.
Standard Hotel Suggestions:
Anise Hotel
Conifer Boutique Hotel
Silk Path
2 night Hanoi City Stays:
First Timer: from £199 pp
This is a guide price only, based on travel in low season.
Prices will vary according to seasonal hotel surcharges.
Please ask us for any current special offers. All of our Hanoi City Stay packages are completely tailor-made and can be adjusted to suit your interests or budget.