Call us now:
0333 7000 747
Open 9 until 9 daily
Start your perfect holiday
contact us today!
10 Nights - £2,995pp
Flight Inclusive Price from UK
International Flights from UK
Domestic Flights
3 night Masai Mara
7 nights Mauritius
Full Board on Safari
Game Viewing Activities
Park fees
ATOL Protection
Travel Trust Protection
Based on 2021 - 22 Prices
View Map
Holiday Confusion?
You need a Specialist
Solve my Problem
Kenya & Mauritius
Call us Now 0333 7000 747
Kenya Safari & Mauritius
Stay at Sands, Mauritius
Kenya Safari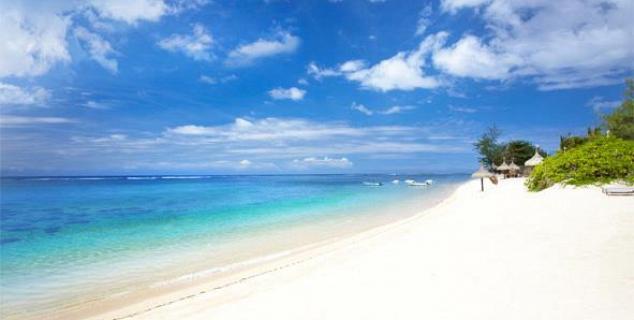 Beach at Sofitel So Mauritius
Stay at Maradiva
Stay at Ilkeliyani Camp
Kenya Safari & Mauritius
Combine 3 nights on safari in Kenya's Masai Mara National Reserve with 7 nights in a boutique hotel in Mauritius.
The large numbers of predators, the huge abundance of wildlife and the dramatic rolling plains make Kenya's Masai Mara one of the most popular and spectacular safari areas in the whole of Africa.
When the Wildebeest Migration rolls in (late July – early November) the game viewing becomes even better.
From the Masai Mara, fly on to the Indian Ocean and relax in a boutique hotel in Mauritius.
Mauritius has beautiful beaches, plenty to see and some excellent boutique and luxury resorts.
This itinerary is perfect for first time safari visitors, couples and honeymooners and is a great way to combine a Kenya safari with a relaxing Indian Ocean beach holiday.
As with all of our Safari & Beach holidays, this one can be adjusted to suit your interests and budget, so just let us know your preferences.
Inclusions
International flights from the UK
Safari flights in Kenya
All transfers on a private basis
Full Board when on safari
Board basis of choice in Mauritius
Accommodation
3 night Masai Mara National Park
7 nights Mauritius
Excursions
Game viewing activities on safari
Day 1: UK to Nairobi
Overnight flight from UK to Nairobi.
Day 2: Masai Mara, Kenya
On arrival into Nairobi, you will be met and transferred to the domestic Wilson Airport for your flight to the Maasai Mara.
Your guide will meet you on arrival and drive you to your preferred camp in the Maasai Mara area.
After lunch, enjoy game viewing activities.
Overnight Masai Mara. All meals and game activities included.
Days 3 - 4: Masai Mara, Kenya
After a light breakfast before sunrise, head out on a morning safari, returning around 9.30 for a full breakfast.
The rest of the mornings are free to relax before a safari activity in the afternoons. Return to the camp just after sunset.
Overnight Masai Mara. All meals and game activities included.
Day 5: Mauritius
After your morning game drive, transfer to the airstrip for your flight to Mauritius via Nairobi.
On arrival in Mauritius you will be met and transferred to your preferred hotel in Mauritius.
Overnight Mauritius. Meal basis according to choice.
Days 6 - 11: Mauritius
Spend the days relaxing or being as active as you like. There is plenty to see around the island for those who want to explore a little.
Overnight Mauritius. Meal basis according to choice.
Day 12: Return to the UK
In the afternoon, transfer to the airport for your flight back to the UK.
Day 13: Arrive in UK
Arrive back in the UK.
What Camps & Lodges do you use in Kenya?
We're careful with our choice of safari camps and lodges in Kenya but luckily there is plenty of quality choice.
Your Kenya safari accommodation options include boutique, luxury safari camps, eco-camps, permanent tented camps and mobile or adventure camps.
Safari Lodges in Kenya are generally something akin to a mid-range hotel room, with similar facilities. Many have swimming pools.
Kenya's boutique lodges and camps can be very stylish and smart in terms of design and decor, often with very spacious rooms. Some feature private plunge pools.
Safari Camps in Kenya normally consists of heavy canvas luxury tents with fixed roofs and en-suite facilities with shower and flush toilets.
Eco-camps and smaller tented camps also have insect-proof tents, with beds, bedding, en-suite bathrooms and safari showers.
The atmosphere is usually very convivial with communal dining and camp fires in the evening. The focus is on the wildlife viewing.
Camps often have 'safari showers' which are private cubicles in the tents. Water is heated by the staff who will then let you know your shower is ready and fill your bucket. You control the flow of water.
Adventure camps are much more basic, with smaller, mobile dome-tents with mattresses on the floor. There is no en-suite. It's akin to summer camping in the UK. You'll need your own sleeping bags and towels. There is some degree of 'roughing it' with the camping but otherwise the safari facilities are the same - so it's a great way to save if you're happy campers!
This particular itinerary is based on staying in luxury safari accommodation.
What about taking bags on Safari Flights?
Luggage should be kept to a minimum, especially if you will be travelling via light aircraft.
In East Africa the limit is typically 15 kg per person. This should be in soft bags as opposed to hard suit cases in order to fit in the baggage compartment on small aircraft.
On road safaris the weight and size allowance is not as important but you should still try to bring as little as possible.
What Clothing is Suitable on Safari?
For game viewing it's best to wear grey, brown, khaki or green coloured clothing so the wildlife is not alerted to your presence.
Camouflage clothing is not permitted in some countries so bear that in mind.
A complimentary laundry service is offered at many camps and lodges so bear that in mind when deciding what to take with you.
We have a more detailed 'packing suggestions' in our Travel Essentials section.
What are the Safari Vehicles like?
Various types of game drives vehicles are used for safaris in Kenya, depending on the kind of trip you have booked.
Game drives may be shared with other guests, typically up to a maximum of 6 per vehicle. There may be the option to upgrade to a private vehicle.
If you are booking a road safari in Kenya you can choose between a 6 seater safari minivan or a closed-sided 4×4 vehicle – both have pop-up roofs giving passengers great photo opportunities.
We always recommend a 4×4 safari vehicle for a Kenya safari.
What is a Typical Day on Safari?
Each camp and lodge varies with its exact schedule, but generally safaris follow a typical pattern with two main activities each day.
Activities are mainly game drives and guided walks, but in some locations can include game viewing from a river.
The morning may begin with a hot drink and light snack before the first drive / activity which starts at or just after sunrise.
There are great opportunities to see wildlife at this time since it is still fairly cool and animals are most active.
The morning activity usually ends by late morning with guests returning to the camp for breakfast or brunch.
There's usually time just to relax during midday when the animals are inactive and seeking shelter in the shade.
The second main activity will follow afternoon tea in the late afternoon and perhaps end at a scenic point to view the sunset.
Some camps offer night drives after this. You'll return to the camp or lodge for drinks and dinner afterwards.
What's the Food Like on Safari?
The food available at most camps and lodges is of good quality and with an international style.
Breakfasts include cereals, fruit, cold meats, eggs, bacon, sausages etc and fresh bread.
Lunches and dinners may include soups, salads, cold meats, pasta, meat & fish dishes and fresh fruits and vegetables.
Larger lodges tend to offer a buffet selection. Smaller camps have a more personal service with guests dining together communally.
Some properties can offer bush breakfasts, picnic lunches and dinners for an experience of dining in the wild.
Bottled water is always available.
Do we Need to Tip?
Tipping at the safari camps is entirely at your discretion but as a guideline if you wish to give a gratuity then most guests give a tip on the last day in each camp equating to around US$5 to $10 per guest per full day to the Driver-Guide (who will share this with the spotter if they are a 2 person crew).
In addition, around US$5 to $10 per guest per night into the staff tip box for the rest of the staff is usually appropriate.
How long have you been organising holidays to Mauritius & Kenya?
We've been organising tailor made holidays to Mauritius & Kenya since 2009.
We use a very reliable local partner in Mauritius for our tours and transfers and to assist our clients in Mauritius. They are a family owned company who are one of the most established and respected local travel companies.
We keep up to date with developments in Mauritius & Kenya with regular visits and through our local contacts.
Which Airlines do you use?
We work with all the major airlines flying to Kenya & Mauritius.
For this particular Kenya and Mauritius combination, Kenya Airways and British Airways are the usual options.
Emirates, Qatar Airways, KLM and Air France are other airline options we will often also consider.
If you have a preferred airline, just let us know - everything is flexible!
Which Hotels and Safari Lodges do you use?
We're careful with our choice of accommodation in Mauritius & Kenya, but we're guided by our customers also. If you have some preferred hotels or lodges, just let us know.
We specialise in boutique & luxury hotels and so we will often suggest some of our favourite smaller luxury hotels in Mauritius where we think these will be suitable.
There are some fantastic safari lodges in the Masai Mara and we will suggest those we think best suit your budget and aspirations.
When is the best time to visit Mauritius & Kenya?
The driest time of year to visit Mauritius is normally between June and September. May to October is the dry season.
April to May and October to November can be the best value times of year to visit Mauritius as these are shoulder-season periods.
See our climate guide for more detailed weather information.
There are some local climatic conditions to consider when choosing the location for your Mauritius holiday and we will be able to advise you accordingly.
In Kenya, rainfall is seasonal through the country. March to May sees the long rains, and November to December the so called 'Short Rains'.
The high season for Kenya safaris is between July and October which offers hot, dry weather ideal for wildlife watching.
Do I need a visa for Mauritius & Kenya?
If you're travelling on British Passports, no visa is required for Mauritius for stays of up to a month.
A visa is required for travel to Kenya for UK passport holders. They are available at the airport on arrival in Nairobi or in advance from the UK (which saves queuing at the airport).
Please double check before travel however as visa requirements are subject to change at any time.
Do you offer other twin or multi-centre Kenya and Mauritius Holidays?
Yes - all of our Mauritius holidays are tailor made and we can put together all kinds of twin-centre Mauritius holiday combinations for you.
Amongst the other most popular options for twin-centre Mauritius holidays are Dubai, Abu Dhabi and Singapore, each of which offers an exciting city to combine with your beach holiday in Mauritius.
For a wonderful safari and beach holiday we frequently combine South Africa and Mauritius.
Kenya can also be combined with Zanzibar or the Seychelles.
To enjoy two or more islands on an Indian Ocean holiday, it's possible to combine a Seychelles and Mauritius holiday as there are direct flights between the two countries.
For something combining touring and beach, a tour of India combined with a Mauritius beach holiday is an exciting and rarely considered option.
Masai Mara Accommodation - Standard:
Ilkeliani Camp
Mauritius Accommodation - Standard:
Le Palmeraie Mauritius
Sands Suites Mauritius
10 nights Masai Mara & Mauritius - Standard:
This is a guide price only, based on travel in low season.
Prices will vary according to choice of hotel and seasonal airfare and hotel surcharges. Please ask us for any current special offers.
Contact Us:
All of our Kenya & Mauritius Holidays are completely tailor made and we can put together any kind of itinerary to suit your interests and budget.
Call us now to speak to a Mauritius and Kenya Safari expert about your Kenya & Mauritius Holiday.
Call us now on 0333 7000 747
We're open from 9 until 9 daily and our 0333 number is a local rate number included in most call packages.
Masai Mara & Zanzibar
View
Safari & Diani Beach
View
Safari & Seychelles
View