Call us now:
0333 7000 747
Open 9 until 9 daily
Start your perfect holiday
contact us today!
12 Nights - £1,650pp
Flight Inclusive Price from UK
International Flights from UK
12 nights Accommodation
Meals as Specified
Car Rental as Specified
ATOL Protection
Travel Trust Protection
Based on 2021 - 22 Prices
Holiday Confusion?
You need a Specialist
Solve my Problem
Ask us about Self Drive in Iceland
Call us Now 0333 7000 747
Iceland Ring Road Journey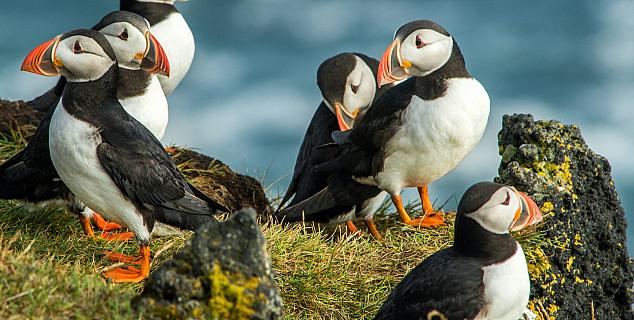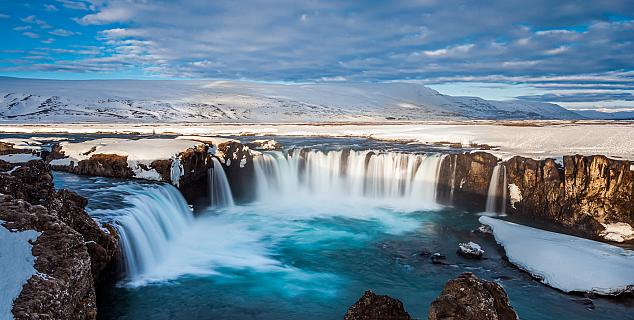 Iceland Ring Road Self Drive Holiday
Discover the best of Iceland on this Extended Iceland Ring Road Self Drive holiday.
You will have the freedom to explore as you wish, with flights, car rental and accommodation all takes care of.
To make everything as easy and seamless as possible you have GPS included, unlimited mileage and the use of the excellent Iceland Travel Companion App which serves as a guide to the destinations you're visiting. You'll have the use of a Tablet with the Travel App included.
This journey is best undertaken between April and September.
This Iceland Self Drive Holiday can be tailored to suit your exact requirements, so just let us know your ideal trip.
Everything can be adjusted to suit your needs and create your perfect Iceland holiday.
Inclusions
International flights from UK
Accommodation with breakfast
Car Rental - 12 days
Unlimited mileage, CDW, theft protection and GPS system.
Customer Care Service during office hours.
Use of Tablet with Iceland Travel Companion, Weather & Road Apps.
Airport Service Charge.
Emergency Phone Line Support 24 hours.
Service Fees & Taxes.
Iceland Map & Guide.
ATOL Protection.
Travel Trust Protection.
Accommodation
Day 1: UK - Reykjavik
Fly directly to Reykjavik from Gatwick with Iceland Air (or with your preferred airline).
Once you have landed in Reykjavik, you'll collect your rental car at the airport.
You can add on a visit to the famous Blue Lagoon here if you wish.
Explore the Mars-like landscapes of Reykjanes Peninsula – a UNESCO Global Geopark – and its fishing villages, lighthouse and the colourful geothermal area of Krysuvik.
Continue on to stay in the charming village of Hveragerdi.
This village is one of the few sites in the world located directly on top of a geothermal area and, because of its many greenhouses heated by hot water from nearby springs, it is often called the "flower village."
Overnight in Hveragerdi.
Day 2: South Iceland
Today you can visit many of the must-see sights in Iceland.
Begin your day with the UNESCO-listed Thingvellir National Park, famous for its Viking history and geological wonders.
Continue to Geysir Hot Spring Area, with its collection of bubbling pools and spouting geysers.
Drive onwards to the majestic, two-tiered Gullfoss (Golden Falls). Soak in the Secret Lagoon or Laugarvatn Fontana Baths.
Try riding an Icelandic horse. Take a pit stop at Fridheimar greenhouses to see how food is grown in Iceland and sample fresh local cuisine.
Overnight in Fludir area.
Day 3: South Iceland
Today, drive along the spectacular south coast of Iceland and view highlights along the way such as Seljalandsfoss and Skogafoss waterfalls and Myrdalsjokull glacier.
If the skies are clear, you might even have a glimpse of beautiful Mt. Hekla, Iceland's most frequently erupting volcano. The glacier offers great opportunities for guided snowmobile or ice hiking tours.
Head to Vik, Iceland's southernmost village. In the area you can view the seabird cliff of Dyrholaey* and the black sand beach of Reynisfjara.
Continue over Eldhraun, Iceland's largest single lava flow, towards Kirkjubaejarklaustur, a picturesque village that is the former site of a 12th-century Catholic convent. The town is known for its excellent farm-raised arctic char trout, which you might like to try tonight.
Overnight in the Vik area.
Day 4: South East Iceland
Today you will be in the southern area of Vatnajokull National Park, named after Europe's largest glacier. You'll certainly have this magnificent glacier in view as you follow the route.
Visit the park's amazing Skaftafell area, a green oasis nestled between glaciers that offers many hiking possibilities.
Continue to the shimmering icebergs of Jokulsarlon Glacial Lagoon, where you should take time to admire the views of the icebergs floating in the cool waters. You might even glimpse a few seals. Nearby is Diamond Beach, an area of glittering bits of glass-like ice scattered across black sands.
Drive through the spectacular East Fjords with towering mountains and charming fishing villages to the fertile Egilsstadir area.
On the way, you might opt to visit the quirky egg sculptures in the harbour of charming Djupivogur village or visit Petra's famous local stone and mineral collection at Stodvarfjordur.
Drive through Fagridalur (the Beautiful Valley) to Egilsstadir. You might opt to end the day at Lake Urridavatn's new Vok Baths, where you can unwind in untouched nature in distinctive floating geothermal pools.
Overnight in the Egilsstadir area.
Day 5: East Iceland
Today explore Egilsstadir and the surrounding area, one of the oldest regions in Iceland, shaped by glaciers during the Ice Age.
Although many are uninhabited, each fjord has its own grandeur. The natural harbours in the fjords led to the development of fishing villages that have still hung on to a degree of old-world charm. Each village here has its own character.
Faskrudsfjordur has a historical connection with France. Reydarfjordur is known for World War II history. Neskaupsstadur meanwhile has a wonderful foodie and music scene to enhance its amazing views, plus great boat tours.
You can discover elf legends and local art, as well as great day hiking trails, in the Borgarfjordur Eystri area.
Explore the quaint village of Seydisfjordur, where multi-coloured wooden houses are sheltered by a jaw-dropping backdrop of snow-capped mountains and tumbling waterfalls.
This community has been gaining an international reputation for its excellent focus on art and art education.
Visit Hallormsstadur the largest forest in Iceland set along Lake Lagarfljot, which according to legend contains a monster.
Visit the award-winning Wilderness Center located at the edge of the hauntingly beautiful eastern highlands. Here you can discover Iceland's pioneer history and highland nature in a clever interactive way.
Take a guided horse riding tour to an abandoned farm or relax in the Wilderness Spa. Or enjoy a chat with the centre's hosts as they prepare you a meal made from wilderness sourced ingredients.
Overnight in the Egilsstadir area.
Day 6: North East Iceland
Today you will be in the northern area of Vatnajokull National Park, which actually covers 14% of Iceland's landscape. This region of the park has its own distinctive character. Less visited than the southern area, this area shows Iceland's wild side to its fullest
Travel across the vast Modrudalsoraefi highlands and into the wilderness. The route takes you to the mighty Dettifoss waterfall. A few moments here listening to the heavy thundering water against a surreal landscape is one of Iceland's most amazing experiences.
Head through the park and its amazing canyon areas carved by the Jokulsar river. Explore the impressive horse-shoe-shaped Asbyrgi canyon, said to be formed by the god Odin's stallion. Several walking trails lead to beautiful viewing areas. You can enjoy hiking here and even guided horse riding tours in the summer.
Drive around the fossil rich Tjornes Peninsula to the Husavik area. A great way to end this exciting day is with a relaxing swim in the warm sea waters of Husavik's GeoSea Baths.
Overnight in northeast Iceland.
Day 7: North Iceland
Spend the day exploring the natural wonders of Lake Myvatn and the surrounding area. Visit highlights such as the lava citadels at Dimmuborgir, the pseudo craters at Skutustadir, the colorful sulphurous slopes of Namaskard and the Krafla volcano area.
If you want to add some activities, you can enjoy guided bike tours or horseback riding around the lake. Afterwards, relax in the azure blue waters of the charming Myvatn Nature Baths.
It's great to have lunch in the Myvatn area, and we suggest trying the local specialty of smoked arctic trout served on geothermally baked rye bread.
Depart Myvatn and drive westward, visiting beautiful Godafoss, the Waterfall of the Gods. Head on to Akureyri, a vibrantly colorful town set against the dramatic Eyjafjordur fjord.
Overnight in the Akureyri area.
Day 8: North Iceland
Spend the day exploring Akureyri the "capital of the North" and its surrounding area.
This charming town is small in size but has a vibrant cultural scene. Wander through a street dedicated to art galleries.
Visit museums and historical wooden homes. Swim in the magnificent geothermal pool. Enjoy a guided food walk and town tour. And take a walk through a beautiful botanical garden on the edge of the Arctic Circle.
If you enjoy the outdoors, Akureyri is great for whale watching, fishing, horse riding or hiking in the trails around the fjord.
Day 9: West Iceland
Travel to the horse-breeding valley of Skagafjordur fjord. If you are a history buff, we suggest a stop at the manor farm of Glaumbaer. This is a turf home that dates back to the 18th century.
Visiting here gives a sense of life in Iceland in the old days. Glaumbaer was an inspiration for Hannah Kent's famous novel Burial Rites, now being produced as a movie. The actual events in the story occurred in the Vatnsnes area of North Iceland.
Near Varmahlid town, you can visit Lytingsstadur family horse farm. Meet Icelandic horses, see the replica of a turf stable and learn about why horses are important to Icelandic history.
You can also arrange guided riding tours here. If you prefer a boat paddle to a saddle, you can also enjoy white-water rafting in glacier rivers flowing through the area. Rafting trips are available to suit different skill levels.
Continue to the shores of Hunafloi bay, an area rich in Icelandic history. An interesting place to visit is Borgarvirki, a natural rock formation that has been used as a citadel since Viking times.
Explore Dalir, the region of Eric the Red and birthplace of his son, the great explorer Leif Eiriksson at a living replica museum before driving to Snaefellsnes peninsula.
Overnight stay in Stykkisholmur, an eco-friendly town with beautiful wooden buildings originally brought over from Norway in the 1800s.
Stykkisholmur is a lovely place to take an evening walk, and you will surely enjoy the nice selection of cafes and restaurants available.
Day 10: West Iceland
Today you will explore the ever-changing beauty of Snaefellsnes peninsula and the Snaefellsjokull National Park.
Continue around the Snaefellsnes peninsula, passing the small fishing villages of Grundarfjordur and Hellissandur. Keep an eye out for Kirkjufell, Iceland's most photographed mountain. Make a stop at the rocky beach of Djupalonssandur. as well as the magnificent columnar basalt rock formations at Arnarstapi
The crown jewel of the region is Snaefellsjokull, a glacier-topped volcano that is said to be the home of a benevolent troll spirit.
You can enjoy guided activities in the region such as glacier hiking on Snaefellsjokull, visiting Vatnshellir lava cave, whale watching near Olafsvik, and sea kayaking in the vicinity of Kirkjufell.
Overnight stay in the Borgarfjordur area.
Day 11: West Iceland - Reykjavik
Head through Borgarfjordur, one of Iceland's best kept secrets. This is a beloved holiday spot for Icelanders from Reykjavik.
It contains a charming mix of miniature forests, waterfalls, caves and views of Langjokull Glacier. If you want to add some adventure to your day, a visit to the colourful Vidgelmir caverns or the unique Into the Glacier ice cave is an unforgettable experience.
The charming Husafell area has a mix of hiking trails that suit all skill levels, including a history-themed trail. Scattered around Husafell are rock paintings created by a local artist.
Visit Hraunfoss waterfall where the water seems to burst from lava formations into the cerulean blue river below.
The nearby Barnafoss Falls have a mysterious secret to reveal. Be sure to stop at Deildartunguhver, Europe's most powerful hot spring, where you can buy organic tomatoes grown using geothermal heat.
Deildartunguhver you can also enjoy the Krauma natural geothermal spa, which uses a blend of the hot spring's water and glacier cold springs. The spa's restaurant specializes in dishes made with ingredients from area farms and greenhouses.
Continue via Hvalfjordur (the Whale Fjord) to Reykjavik.
Overnight stay in Reykjavik.
Day 12: Reykjavik
Today you can add on a whale watching excursion if you would like (ask us for costs and details).
The cruise departs from the Old Harbour in downtown Reykjavik and last about 3 hours. You'll have the chance to see seabirds as well.
You'll be dropped back at the harbour from where you'll be able to make your own way back to the hotel (we can include a transfer if required, but it's a good chance to explore a bit of the Old Harbour area and get some lunch).
The Old Harbour area of town has developed quite a bit in recent years and there's a nice Maritime Museum here.
Reykjavik is the northernmost capital in the world. Walk down the main shopping streets of Laugavegur and Skolavordustigur, or go up to the top of Hallgrimskirkja church and take in the view of the entire city. Feeling hungry? Try the Reykjavik Food Walk Tour.
Day 13: Reykjavik – UK
Today you will drop your rental car at the airport for your flight back to the UK.
Fly back to the UK with Iceland Air (or with your preferred airline).
Arrive back in the UK.
Reykjavik
Located on a bay, presided over by mighty mount Esja, Iceland's sprawling capital city stands in stark contrast to the quiet fishing villages and minute hamlets found in this remarkable island nation.
It is extremely progressive, yet proudly traditional; exceedingly remote, yet surprisingly cosmopolitan; inextricably tied to its natural landscape, yet embracing of modern technology.
The tiny city centre is characterised by an eclectic mix of brightly painted houses, elegant shops, stylish bars, and highbrow museums.
A slew of restaurants serves up a delicious range of culinary delights as well as an array of exotic treats such as pickled ram's testicles and putrefied shark meat!
Whether you plan on spending your vacation gallery-hopping while listening to Bjork on repeat, scuba diving between tectonic plates, or relaxing in the myriad geothermal pools, Reykjavik is the ultimate destination for pleasure seekers and adventure junkies alike.
Golden Circle
The Golden Circle is a popular 300-kilometre circuit in southwest Iceland that takes in three main attractions: Thingvellir National Park, Gullfoss Waterfall and the Geysir Geothermal Field.
First stop is Thingvellir National Park, located just under an hour's drive from Reykjavik, the capital. The park is famed for its exceptional geology: it sits directly over the original splitting point of the North American and Eurasian continents, and you can clearly see the rift valley that was formed by the shifting of the tectonic plates.
The Silfra Fissure, in the park's Thingvallavatn Lake, offers the chance to go diving or snorkelling between the continents in water that displays exquisite shades of blue.
The Geysir Geothermal Field at Haukadalur is home to bubbling hot springs, fumaroles and two geysers, one of which is extremely active, shooting spouts of steaming water as high as 40 metres into the air every 5 to 10 minutes.
The Gullfoss Waterfall is a place of superb scenic beauty, where you will be amazed by the sheer force and volume of the water that cascades over a 36-metre high drop.
South Iceland
South Iceland is an exquisitely scenic region of 'The Land of Fire and Ice'.
This volcanic paradise boasts breathtaking landscapes, a rich cultural heritage, and picturesque Icelandic villages.
The south of Iceland is home to the country's most popular natural attractions including numerous volcanoes, hot springs, geysers, waterfalls and glaciers.
Explore Europe's largest glacier at Vatnajokull National Park, take a boat cruise past floating icebergs in the Jokulsarlon glacial lagoon and catch a glimpse of the magical Northern Lights.
Visitors can also look forward to exploring other spectacular sites including: Thingvellir National Park, a UNESCO World Heritage Site and a highlight of the popular 'Golden Circle' route; the Great Geysir, one of Iceland's main attractions; and Gullfoss, a powerful cascading, two-tier waterfall.
Thingvellir National Park
Thingvellir is an expansive lava field lying on the banks of the largest natural lake in Iceland – Pingvallavatn.
It is situated directly on the Mid-Atlantic Ridge, where the European and North American tectonic plates are slowly shifting away from each other.
This was a historical meeting place of the first parliament called the Alpingi where representatives all around Iceland came together in an open-air assembly from 930 to 1798.
It is now listed as a Unesco World Heritage site and the area around Pingvellir has great geological significance because of its unique mineral rich landscape combined with an abundant diversity of animal and plant life.
Vík í Mýrdal
Resting at the base of the magnificent Mýrdalsjökull glacier the remote village of Vik, also known as Vík í Mýrdal rests on Iceland's exquisite southern coast.
The village of Vík í Mýrdal is a popular stopover for intrepid travellers keen to see all the stunning attractions this remote region has to offer.
The closest village to the majestic Katla volcano and Myrdalsjokull glacier, Vík í Mýrdal is also known for its black pebble beaches and intriguing rock formations.
Visitors can swim in Seljavallalaug, the oldest hot spring pool in Iceland; visit the Reynisfjall mountain, famous for its many bird species; or head to the coast to view the iconic Reynisdrangar – black basalt columns sculpted by the sea and located close to the village.
Kirkjubaejarklaustur
The town of Kirkjubaejarklaustur, or just Klaustur as many locals refer to it, lies between Vík í Mýrdal and Vatnajokull Park.
Literally translated, Kirkjubaejarklaustur means 'Church Farm Convent' – a reminder that monks and Benedictine nuns lived here many years ago.
Travellers use the town as a base to explore its impressive surroundings, and Klaustur is a service centre, with most basic amenities available year round.
Walking trails from the town lead to the lovely Systrafoss waterfall and Systravatn lake. Klaustur and its surrounds are also a popular area for fishermen looking to enjoy world-class trout and salmon fishing.
Hofn
Set on a scenic peninsula in southeast Iceland, the town of Hofn, meaning 'harbour', serves as the capital of the region. It provides an excellent stopover for visitors travelling around Iceland's ring road.
This picturesque Icelandic fishing town is conveniently situated close to the mighty Vatnajokull, the largest glacier in Europe.
The town is surrounded by vast majestic landscapes featuring volcanic beaches, glacial rivers, and remote offshore islands.
Visitors can look forward to a wide selection of activities including enjoying the annual lobster festival, visiting the town's museums to learn about the surrounding area's geographical history, and visiting the Gamlabuo, the 'Old Shop', one of the oldest buildings in Hofn.
Don't miss the opportunity to visit the Vatnajökull National Park, the largest national park in Europe.
Eastfjords Iceland
Stretching from the fishing village of Borgarfjorour Eystri in the north, to Berufjorour in the south, Eastfjords is a long 120-kilometre stretch of coastline on the eastern coast of Iceland.
Home to incredibly beautiful scenery, glittering lakes, charming fishing villages, gorgeous waterfalls and lush forests; the stunning area is inhabited by some of Iceland's best-known wildlife and is known for having the sunniest weather in the country.
Visitors can enjoy the remote landscapes, spot herds of wild reindeer and soak up the tranquil atmosphere.
Don't miss the opportunity to explore the remote villages dotting the coast, relaxing at a quaint and colourful local cafe and exploring the numerous deep fjords that are carved into the coast namely: Borgarfjorour, Seyoisfjorour, and Faskruosfjorour.
Faskrudsfjordur
Over a century ago the town of Faskrudsfjordur in eastern Iceland became known as a hub for French fishermen, who came here every winter in sailing ships to fish on the Icelandic banks.
This connection is still felt today and French Days, which is held over a weekend, celebrates and commemorates this yearly migration of ages past.
There is also a French Hospital museum with a reconstructed hospital room, which gives insight into the medical history of the time.
For those who prefer physical to cultural activities, there are many trails around the village where you can enjoy arresting vistas of the Arctic woodlands, and catch glimpse of the diverse wildlife it shelters.
North Iceland
North Iceland's mythical beauty lures countless artists and photographers to capture the jaw-dropping beauty of this paradoxical paradise.
Undoubtedly within the 'Land of Ice and Fire', the region intertwines bubbling hot springs, steaming lava fields, belching mud pots and gurgling geysers with glistening glaciers, snowcapped peaks and thousands of plunging waterfalls.
At the heart of this dreamlike setting is the town of Akureyri, an attractive urban hub filled with hotels, restaurants, and bars, serving as the perfect launch point to explore the idyllic fishing villages and the exquisite natural surroundings.
Marvel at the blue-green waters of serene Lake Mývatn, browse through Iceland's largest maritime museum at The Herring Era Museum and view the magnificent torrent of the Dettifoss waterfall, reputed to be the second most powerful waterfall in Europe.
Egilsstadir
Egilsstadir is known as east Iceland's capital and an optimal destination from which to take day trips to the numerous attractions in the eastern districts – including Hallormsstaðaskógur forest, Gufufoss waterfall, the Laki craters, the town of Seyðisfjörður and Stafdal ski resort.
While you're in town, it's worth checking out the Slaughterhouse Culture Center, which is the heart of culture and arts in Egilsstadir, hosting a variety of events throughout the year, such as concerts, art exhibitions and plays.
The East Iceland Heritage Museum showcases Icelandic traditions from the past and there is a 25 metre-long, warm public pool that has two hot tubs and a water slide.
Mývatn
Set in northern Iceland and one of the most popular tourist attractions in the country, Mývatn is a eutrophic lake in a geothermal valley.
Here, boiling mud pots and hissing fumaroles are surrounded by magnificent mountains of sulphur-streaked rock contrasted with snow and ice.
The valley hides a collection of caves containing surreal rock formations and is dotted with sweeping wetlands teeming with plant and birdlife.
The Mývatn Nature Baths is a bathing lagoon that contains around 3.5 million litres of water with a temperature of between 3 - 40 °C.
Places not to be missed include Hverfjall, Leirhnjúkur, Dimmuborgir, Höfdir, Grjótagjá, Skútustadagígar, Lofthellir, Krafla and the hot springs east of Námskardur.
01 - 31 May 2021 & 2022
Comfort Hotels: from £1,650 pp
Quality Hotels: from £1,775 pp
Superior Hotels: from £2,355 pp
01 - 24 Jun, 27 Aug - 30 Sep 2021 & 2022
Comfort Hotels: from £1,950 pp
Quality Hotels: from £2,185 pp
Superior Hotels: from £2,775 pp
25 Jun - 26 Aug 2021 & 2022
Comfort Hotels: from £2,095 pp
Quality Hotels: from £2,350 pp
Superior Hotels: from £2,950 pp
This is a guide price only. Prices will vary according to fluctuating airfare costs.
12 nights Iceland Ring Road Journey:
This is a guide price only, based on travel in low season.
Prices will vary according to choice of hotel and seasonal airfare and hotel surcharges. Please ask us for any current special offers.
Contact Us:
All of our Iceland Holidays are completely tailor made and we can put together any kind of itinerary to suit your interests and budget.
Call us now to speak to an Iceland holiday expert about your Iceland holiday.
Call us now on 0333 7000 747
Open 09:00 - 17:30 Mon - Fri. 09:00 - 12:00 Sat.
View Itinerary in Detail
To view a sample holiday, click on one of the links below. This will open the itinerary up in a new window.
All of our Iceland Holidays are completely tailor made and we can put together any kind of itinerary to suit your interests and budget.
We have many other options so if you have a particular hotel in mind just let us know and we'll put together a price and itinerary for you.
Contact Us:
Call us now to speak to an Iceland holiday expert about your Iceland self drive holiday or honeymoon to Iceland.
Call us now on 0333 7000 747
Open 09:00 - 17:30 Mon - Fri. 09:00 - 12:00 Sat.
Comfort Hotels
Iceland Ring Road Journey
Discover the best of Iceland on this Extended Iceland Ring Road Self Drive holiday.
Includes flights from UK, Accommodation, Breakfast, Car Rental.
12 nights from £1,650 pp
View
Quality Hotels
Iceland Ring Road Journey
Discover the best of Iceland on this Extended Iceland Ring Road Self Drive holiday.
Includes flights from UK, Accommodation, Breakfast, Car Rental.
12 nights from £1,775 pp
View
Superior Hotels
Iceland Ring Road Journey
Discover the best of Iceland on this Extended Iceland Ring Road Self Drive holiday.
Includes flights from UK, Accommodation, Breakfast, Car Rental.
12 nights from £2,335 pp