Planning Your Tour of Sri Lanka
22nd February 2018
Sri Lanka is one of the most beautiful islands in the world and a destination I am really passionate about - but where to start planning a tour of Sri Lanka? Here's my quick guide to help you put some thoughts together.
All of our Sri Lanka Tours are completely tailor made and I can help you put together the perfect Sri Lanka itinerary to suit your interests and budget.

Best Places to see Wildlife in Sri Lanka
There are plenty of opportunities for a Wildlife Holiday in Sri Lanka, whether this is the focus of your Sri Lanka Tour or just a part of it.
Yala National Park is usually high on the list of places to see widllife in Sri Lanka. It has the highest density of leopards in the world and the chances of seeing leopards in Yala National Park is very good.
There's also a decent range of accommodation in Yala as well, from luxury tented safari's such as Noel Rodrigo's Leopard Safari's or Kulu Safaris.
A popular spot I like to include on my Sri Lanka itineraries is Minneriya National Park, close to Sigiriya in the north of Sri Lanka.
This is a dry season feeding ground for herds elephants attracted by the grass plains by the reservoir. There are around 700 elephants in the park and it's one of the best places to see elephants in Sri Lanka.
Wilpattu is another great park to see Wildlife in Sri Lanka and can easily be combined with the cultural triangle area of Sri Lanka's north. Jeep Safaris in Wilpattu are best between February and October.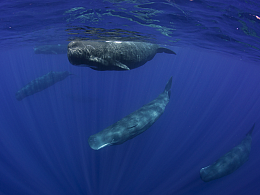 The best time of year for Whale watching in Sri Lanka is between November and April from Mirissa on the south coast but can also be seen between May and September from Trinco in the north of Sri Lanka.
Here are two of our sample Sri Lanka Wildlife Holidays
6 nights Wilpattu, Sigiriya & Kandy
It's quite often the casual sightings of wildlife during a Tour of Sri Lanka which also make Sri Lanka such a special destination – seeing a porcupine waddling down the road, spotting birds in the Botanical Gardens near Kandy or seeing a giant monitor lizard appear out of the jungle.
Best Cultural Destinations in Sri Lanka
Sri Lanka's historic capitals are located in the central north of the island and area known as the Cultural Triangle and are often the first stop on a Tour of Sri Lanka.
I usually base our customers around Sigiriya which has some great boutique style hotels and is a perfect base for visiting the ancient capitals of Polonnaruwa and Anuradhapura.
Polonnaruwa is a great place for exploring by bike and has a variety of remaining structures including some beautiful moonstones and a giant carved reclining Buddha.
Anuradhapura by contrast offers a more living culture and is an important centre of Buddhism in Sri Lanka alongside being home to very well-preserved relics of the ancient Sinhalese Kingdom.
I love to include a visit to Galle on my Sri Lanka Tours. I like to suggest staying in the old Fort area of Galle for a night. It's a magical time capsule of a place and I love the feeling of wandering the deserted old lanes after dark.
Best Scenic Places in Sri Lanka
A visit to Sri Lanka's Hill Country is essential to get the full experience of a tour of Sri Lanka.
Kandy is Sri Lanka's cultural capital, home to the holy Temple of the Tooth and a great place to see a performance by the Kandyan dancers.
Nuwara Eliya by contrast is the place to see Tea Plantations and experience a bygone era in the form of old Planters Bungalows, mock Tudor and Afternoon Teas.
I like to include a scenic train journey through Sri Lanka's Hill Country in any Classic Sri Lanka Tour. It's a great way to get up to Ella or Hambantota and can also be a fantastic way to mingle with local people too.
Best Beaches in Sri Lanka
Sri Lanka has some of the best beaches in the Indian Ocean but it's important to choose the right beach destination in Sri Lanka to suit you.
Some Sri Lankan beach resort destinations are quite heavily developed whilst others remain blissfully peaceful.
Mirissa in the south is one of my favourite Beaches in Sri Lanka – ideal for those looking for a low-key Sri Lankan beach to kick back on.
Further East, Tangalla is another great option and several of my favourite Boutique Hotels in Sri Lanka are near here.
On Sri Lanka's East Coast, Arugam Bay is a great option. It's easily combined with the Cultural Triangle of Sri Lanka and is perfect when the weather is not so good further south.
Best Places for Active Holidays in Sri Lanka
Sri Lanka's Hill Country is ideal for those who enjoy a bit of walking or activity. Adam's Peak is a tremendous trip as long as you don't mind the early start and a steep climb up the pilgrimage trail to the top for sunrise. It feels like being on the top of the island.
Horton Plains National Park is another great option for scenery and walking – and the cliffs at World's End provide a spectacular viewpoint. It's also a great spot for bird watching in Sri Lanka.
Discover some of our most popular Sri Lankan Journeys
8 nights Easy Sri Lanka in Style
12 nights Highlights of Sri Lanka
Enquire about a Holiday to Sri Lanka now
or Call Us on 0333 7000 747
and Speak to a Sri Lanka Expert