Call us now:
0333 7000 747
Open 9 until 9 daily
Start your perfect holiday
contact us today!
1 Night - £125pp
Hotel, Transfers, Tours included
1 night accommodation
All meals
English Speaking Guide
Transfers
Entrance fees
Based on 2019 - 20 prices
View Map
Classic Sarawak
Mulu National Park - Deer Cave
Iban lady
Walking Bako National Park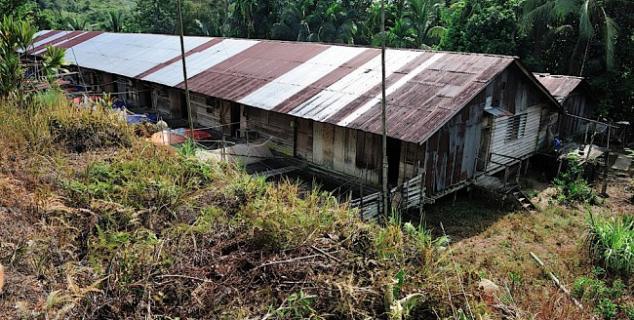 Longhouse Mongkos Bidayuh
Longhouse Mongkos Bidayuh
Proboscis Monkey at Bako National Park
Sarawak Tours
These overnight Sarawak culture, adventure & wildlife tours are ideal to combine with a beach resort holiday or longer tour in Borneo.
Choose from one of these overnight packages and see the best of Sarawak including Bako National Park, Kuching, Longhouses, Mulu National Park, Niah Caves, Miri and the Bario Highlands.
As with all of our holidays to Borneo these can be adjusted to suit you as you wish and incorporated into a longer holiday to Borneo. Just let us know your preferences.
Inclusions
Accommodation
Breakfast & some other meals
All airport transfers by private car
Private car excursions
Accommodation
Excursions
Bako National Park
Menyang Tais Longhouse
Niah Caves
Mulu National Park
Note that inclusions vary according to itinerary.
Day 1: Kuching - Bako National Park
Pickup from your hotel at around 8:30 and drive about 35 minutes to Bako Village. From the village, take a 25-minute boat ride (depending on the tide) to the park situated on a peninsula.
Bako is one of the best places in Sarawak to see wildlife in a natural setting.
The various types of animals that are commonly spotted at Bako include the proboscis monkeys, silver leaf monkeys, long-tailed macaques, wild boars, monitor lizards and numerous species of birds.
There are several trails to follow inside the park depending on level of fitness and interest. The park's coastline is dotted with small bays, coves and beaches.
After dinner go for a night walk.
Overnight at the park accommodation. Lunch & Dinner included.
Day 2: Bako National Park - Kuching
Following breakfast, depart for a final hike on one of the trails spotting rare migratory birds and searching for the rare and elusive proboscis monkey, a primate only found in Borneo.
Return to Kuching mid-afternoon.
Please note that the exact schedule may depend on the tide.
Breakfast included.
Day 1: Mulu – Deer & Lang Caves
On arrival at Mulu Airport transfer to the Marriott Royal Mulu Resort.
In the afternoon, transfer to Mulu Park HQ and take the 3km plank walk to explore Lang's and Deer Caves.
Watch the bats flights if weather permits and return to the Park HQ and transfer to your accommodation.
Overnight Royal Mulu Resort. Dinner included.
Day 2: Wind & Clearwater Caves
Depart by longboat to explore Wind Cave with a stopover at Penan Longhouse. Afterwards explore Clearwater cave.
Swim and have lunch at local restaurant before transferring to Mulu Airport for your departure flight.
Breakfast & Lunch Included.
Day 1: Kuching - Semenggoh Orangutans - Longhouse
Depart your hotel in Kuching around 8:15 for Semenggoh Wildlife Centre.
This orangutan rehabilitation centre trains orphaned or rescued orangutans how to survive in the wild. Over 20 orangutans live in forest within the nature reserve and often return to the centre at feeding times.
On arrival, head to the briefing area. After a brief talk from the rangers, take a short walk along a trail to the feeding area to watch the orangutans come down from the trees for a free meal.
Depart Semenggoh around 10:30 and drive to Mongkos Bidayuh village near the Sarawak-Kalimantan border, 103 km from Kuching. Pass pepper gardens, rice fields and typical scenes of rural Sarawak.
Arrive at Mongkos around midday. Mongkos is a thriving rural community and home to one of the few remaining traditional Bidayuh longhouses in Sarawak.
The Bidayuh or Land Dayak are the second largest Dayak tribe in Sarawak.
Traditionally they lived in longhouses but nowadays most Bidayuh settlements consist of individual houses rather than longhouses.
On arrival, check in to your room in the village guesthouse-cum-homestay building or room in one of the village houses.
Then visit the 24-door traditional wood and bamboo longhouse. A Bidayuh-style lunch will be served on the longhouse veranda.
After lunch walk around the longhouse and learn about its history, including stories from the 'Confrontation', the undeclared war between Malaysia and Indonesia that ran from 1962-1966. See the bullet holes in the wooden walls of the longhouse, the result of an Indonesian attack on Mongkos during the Confrontation.
Take a stroll around the village, meet local villagers and learn about the Bidayuh way of life.
Basketry, parang making, weaving and tuak (rice wine) brewing are some of the crafts & traditions that can sometimes be observed.
The rest of the day is at your own leisure to relax, wander around the village or have a swim in the river.
Around 7 pm enjoy dinner served in the longhouse.
Overnight in Mongkos homestay accommodation. Lunch & Dinner included.
Day 2: Longhouse - Kuching
Enjoy breakfast and a cup of local coffee in the homestay restaurant.
After breakfast depart on a guided walk along village trails and past farmland to reach a riverside picnic spot.
Many of the residents of Mongkos are farmers. Rice, pepper, rubber, oil palm, rambutan, mango, bananas, jackfruit, durian and a range of local vegetables are all grown in the small farms that surround the village. See local fruits and vegetables and cash crops such as pepper and cocoa (the exact crops will depend on the season).
Arrive at the picnic area located near a small waterfall. Relax or have a swim in the cool waters before enjoying a local-style lunch of bamboo chicken, rice and jungle ferns.
In the event of heavy rain, lunch will taken at the homestay restaurant in the village instead of near the waterfall. After lunch walk back to the village.
Check out of your room and say goodbye to your hosts.
Depart Mongkos around 3 pm and arrive back at your hotel in Kuching around 5 pm.
Breakfast & Lunch included.
Day 1: Kuching - Menyang Tais
Pick up from your hotel in Kuching after breakfast and drive to Batang Ai reservoir (4½ hours).
Journey through rural Sarawak, passing pepper gardens, cocoa and rubber plantations.
En-route, a few stops will be made. Visit the colourful native market in Serian town where a variety of jungle produce such as edible ferns, bamboo shoots and unusual tropical fruit are on display.
Visit a pepper garden and stop by to view wild orchids and several species of pitcher plants. Lunch is taken en-route.
On arrival at the Batang Ai reservoir, proceed by longboat (40 minutes) to the longhouse jetty and take a 15 minute walk to the longhouse.
Learn about the jungle before calling in at the longhouse. On arrival at Menyang Tais longhouse, be a guest of the village chief (Tuai Rumah).
In the evening, relax on the "Ruai" (common veranda) and spend time with the Iban people. Learn about their culture and enjoy some local rice wine.
Overnight in the longhouse. Lunch & Dinner included.
Day 2: Menyang Tais - Kuching
Following breakfast depart for a short jungle walk around the village area or visit one of the local farms nearby.
Return to the longhouse and continue by longboat to Batang Ai reservoir jetty, then overland back to Kuching.
Lunch is taken en route. Continue to Kuching and drop off at hotel.
Marriott Royal Mulu Resort
With an ethnic design resembling longhouses, the 101-room Marriott Royal Mulu Resort rests on 15-foot wooden stilts rising over lush vegetation and linked by a series of walkways.
Each guest room comes with its own balcony overlooking the scenic Melinau River, and modern amenities such as flat screen TVs and Wi-Fi.
Guests can dine in an all-day restaurant with outdoor seating for al fresco dining. A private dining room and bakery-deli is located next to the restaurant, while a riverside bar completes the resort's dining outlets.
Other recreational amenities include a spa, an outdoor swimming pool, gym, Activity Centre and a Marriott Kids Club.
The resort can arrange outdoor activities such as night cruises, rafting, kayaking and jungle hiking amongst other activities.
Price Guide:
Mulu National Park: 2 Days £150 pp
All of our itineraries are completely tailor-made and can be adjusted to suit your requirements, interests and budget.
This short Sarawak tour can be included in a longer tailor-made Borneo tour to create your perfect Borneo holiday.
Contact Us:
All of our Borneo Holidays are completely tailor made and we can put together any kind of itinerary to suit your interests and budget.
Call us now to speak to a Borneo holiday expert about your Borneo holiday or honeymoon to Borneo.
Call us now on 0333 7000 747
We're open from 9 until 9 daily and our 0333 number is a local rate number included in most call packages.
Add Kuala Lumpur
View
Add Sabah
View
Borneo Explorer
View