Call us now:
0333 7000 747
Open 9 until 9 daily
Start your perfect holiday
contact us today!
1 Night - £235pp
Hotel, Transfers, Tours, Meals included
Accommodation
All meals
English Speaking Guide
Transfers
Entrance fees
Based on 2019 - 20 prices
View Map
Sabah Wildlife Highlights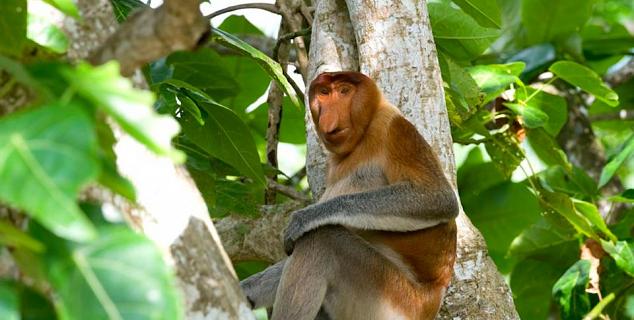 Proboscis Monkey
Sepilok Orangutan Sanctuary
Wildlife spotting in Kinabatangan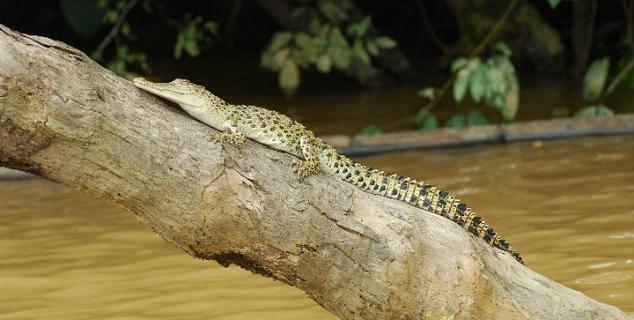 On the river
Stork-billed Kingfisher
Kinabatangan Riverside Lodge
Kinabatangan Riverside Lodge
Elephants at Abai
Orangutans & Jungle Lodge
This overnight Borneo wildlife tour is ideal to combine with a beach resort holiday or longer in Borneo.
This short Borneo tour includes a morning visit to Sepilok Orangutan Sanctuary and an overnight stay in Sukau, with more time for exploring the Kinabatangan River area.
Cruise the Kinabatangan River and its tributaries in search of exotic wildlife such as Proboscis Monkeys and hornbills.
You will stay overnight in a comfortable riverside lodge, with all meals, excursions and transfers included.
As with all of our holidays to Borneo this one can be incorporated into a longer holiday to Borneo. Just let us know your preferences and we will put together the perfect Borneo holiday for you.
Inclusions
Accommodation
All meals
All airport transfers by private car
Private car excursions
Accommodation
Excursions
Sepilok Orangutan Sanctuary
Proboscis Monkeys
Kinabatangan River cruises
Note that inclusions vary according to itinerary.
Day 1: Sepilok – Kinabatangan River – Sukau
Pick up at Sandakan Airport or your hotel in Sandakan and continue to the Sepilok Orangutan Sanctuary where captive orangutans are being reintroduced into the wild.
Observe them at their feeding stations in the rainforest and see a video presentation on the Orangutan's rehabilitation program.
Proceed to jetty and depart by boat to Sukau passing Sukau Villages and Mangroves.
There will be an opportunity to search for wildlife on the 2-3 hour boat ride. In the late afternoon, go on a river cruise up Kinabatangan River to the Menanggul River in search of proboscis monkeys, birds and other wildlife.
Overnight at the Kinabatangan Riverside Lodge. Lunch & Dinner included.
Day 2: Sukau – Kinabatangan River – Sandakan
After an early breakfast, depart the lodge at around 7 am and return to Sandakan by boat. The 2.5-hour journey offers another chance to spot wildlife on the way.
Around 8:30 hours stop at Abai Jungle Lodge for a short break before continuing your journey downriver.
Arrive at Sandakan jetty and visit the central market.
Around 11 am transfer to the Airport or for your onward transfer. Have lunch at the Airport or a local restaurant.
Breakfast & Lunch included.
Wildlife
Please note that as all the animals are in a wild natural habitat there is no 100% guarantee of seeing them.
It is almost guaranteed to see orangutans at Sepilok however and probosics monkeys are extremely common along the Kinabatangan River.
Other wildlife such as elephants are less common but are still frequently spotted, especially around Abai.
Hornbills are common and you would be unlucky not to see some and they are a magnificent sight, especially in flight over the canopy of trees.
When visiting Sepilok Orangutan Sanctuary please take note of the park guides. Orangutans are curious by nature and don't think twice about waltzing off with unguarded items. Especially - don't take food into the park with you.
Note that the cruises along the river from Sukau are in electric boats.
Kinabatangan Riverside Lodge
The accommodation in Sukau is comfortable but not luxurious.
We think it is in keeping with the location and the Kinabatangan Riverside Lodge is a much better option than other lodges such as Sukau River Lodge.
Rooms are all en-suite with ceiling fans and hot showers.
There is a wildlife trail by the lodge along which birdlife, red-leaf monkeys and sometimes orangutans are spotted.
Kinabatangan Riverside Lodge
Kinabatangan Riverside Lodge is the accommodation we use for this trip as it's one of the best of the lodges in Sukau.
The lodge has 33 rooms and feature comfortable beds with en-suite bathrooms, hot showers, ceiling fans and netted windows.
A Bird Tower, Frog Platform and an open sun deck facing the Kinabatangan River offer wildlife viewing and relaxation options.
At the back of the lodge is a jungle trail which is great for a short trek through the jungle. Birds, Red Leaf Monkey and even wild Orang-utan are often spotted.
A video on local wildlife is shown nightly after dinner.
Price Guide:
Orang-Utans & Jungle Lodge: 1 Night £235 pp
This short Borneo wildlife tour can be combined with a beach holiday in Borneo or a longer tailor-made Borneo tour to create your perfect Borneo holiday.
Contact Us:
All of our Borneo Wildlife Tours are completely tailor made and we can put together any kind of itinerary to suit your interests and budget.
Call us now to speak to a Borneo holiday expert about your Borneo holiday or honeymoon to Borneo.
Call us now on 0333 7000 747
We're open from 9 until 9 daily and our 0333 number is a local rate number included in most call packages.
Luxury Borneo Beach
View
Rainforest Lodge
View
Kuala Lumpur Stopover
View