Call us now:
0333 7000 747
Open 9 until 9 daily
Start your perfect holiday
contact us today!
4 Nights - £799pp
Inclusive package
Domestic flights
4 nights accommodation
All Meals
Private car, driver & guide
Taxes
Entrance fees
Based on 2019 - 20 prices
View Map
Bali & Indonesia Destinations
Holiday Confusion?
You need a Specialist
Solve my Problem
Want to go to Baliem Valley?
Ask us how to do it
Baliem Valley Trek
Baliem Valley
Village scene
Baliem Valley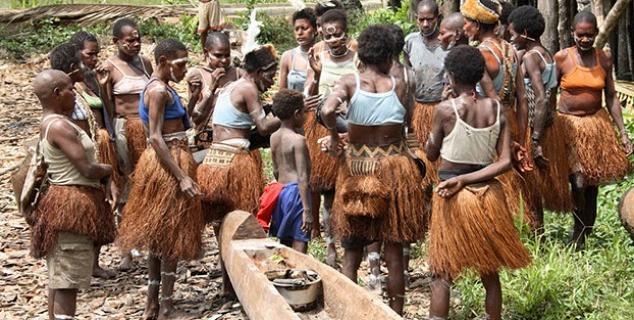 Baliem Valley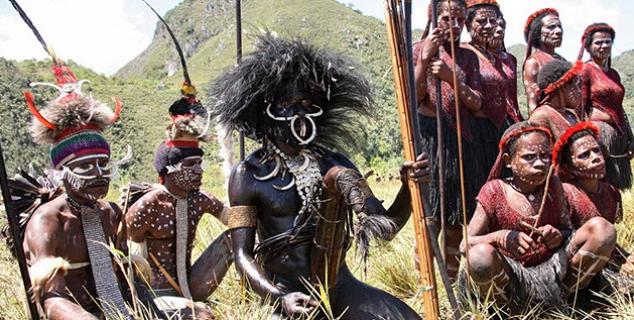 Baliem Valley
Enjoy a mix of short treks and touring to experience the best of the exotic Baliem Valley in Indonesia's West Papua province on the island of Papua New Guinea.
Trek through the most interesting part of the valley, see a 250 year old mummy and experience the highlight of the trip, the Dani performing a mock battle and traditional pig feast.
The tour includes internal domestic flights and all meals and excursions with a private car, driver and guide.
At a Glance:
4 nights Baliem Valley
Napua Hill & Sinatma Village
Jayapura
Trek to Wesaput
Jiwika
Dani mock battle & pig feast
MacArthur WWII Monument
Day 1: Jayapura – Wamena
Arrive in the morning at Jayapura Airport, where you will be met and assisted with check-in for your 40-minute flight by Trigana to Wamena.
On arrival at Wamena, transfer to your hotel for check-in. In the late morning visit Napua Hill & Sinatma Village, and drive down to the town for lunch.
After lunch continue to Wesaput village to see the hanging bridge, local market and surroundings.
Overnight Wamena. Lunch & Dinner included.
Day 2: Trekking along the Baliem River Valley.
After breakfast, transfer by car about 35 minutes to Sogokmo in the South of the Baliem Valley.
Enjoy a day trek for about 4-5 hours to Wesaput passing through Dani sweet potatoes gardens and crossing a hanging bridge over the Baliem River.
Along the trail see local people going about their daily lives and enjoy the beautiful scenery along this route. A lunch box will be provided.
Dinner and overnight stay at hotel. Breakfast, Lunch & Dinner included.
Day 3: Wamena – Jiwika
After breakfast, drive 30 minutes to Jiwika in the North of the Baliem valley to see the 250-year-old Mummy.
Afterwards walk 10 minutes to the village of Anemoigi to see the Dani Mock battle and Pig feast.
See how the Dani make fire traditionally, kill a pig with a bow and arrow and cook them on a hot-burned stone with vegetables and sweet potatoes.
Return to the hotel in the afternoon.
Overnight Jiwika. Breakfast, Lunch & Dinner included.
Day 4: Wamena – Jayapura
After breakfast, transfer to Wamena Airport for your flight back to Jayapura.
Enjoy a full day tour, visiting McArthur World War II monument, Sentani Lake, the Anthropology museum, Hamadi market and Jayapura city.
Return to your hotel for dinner and overnight.
Overnight Jayapura. Breakfast, Lunch & Dinner included.
Day 5: Jayapura – Departure
After breakfast, transfer to the airport for your onward flight.
West Papua
Formerly known as Irian Jaya, West Papua is the Indonesian part of the island of New Guinea (the Western half is Papua New Guinea) and offers an exotic, adventurous destination worlds apart from the pool villas and spas of Bali.
Richly bio-diverse and home to hundreds of different ethnic groups a visit to West Papua is an adventurers dream.
The Baliem Valley with its natural beauty and culturally rich tribal people is the main attraction, although divers head to Raja Ampat for some of the best diving in the world.
4 nights Baliem Valley Adventure:
This is a guide price only, based on travel in low season.
Prices will vary according to choice of hotel and seasonal airfare and hotel surcharges. Please ask us for any current special offers.
Contact Us:
All of our Active Indonesia Tours are completely tailor-made and can be adjusted to suit your interests or budget.
Call us to speak to an Indonesia expert about your Indonesia holiday or honeymoon to Indonesia.
Call us now on 0333 7000 747
We're open from 9 until 9 daily and our 0333 number is a local rate number included in most call packages.